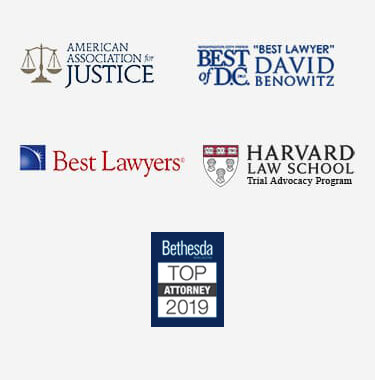 Camp Lejeune Water Contamination Lawyer
An unfortunate reality for many veterans and workers is that their time at Camp Lejeune resulted in exposure to toxic chemicals. The drinking water provided by two on-base wells was found to be highly contaminated, which has led to serious health consequences for countless individuals in recent years.
If you believe you are suffering from health issues due to toxin exposure at Camp Lejeune, it is important to enforce your legal rights immediately. Many people in similar circumstances have filed lawsuits based on this contamination with the help of seasoned attorneys. Let a Camp Lejeune water contamination lawyer help you seek justice for your losses.
Who Could Have a Viable Camp Lejeune Water Contamination Claim?
Every person present at Camp Lejeune or the nearby Marine Corps Air Station New River from the mid-1950s through the mid-1980s faced some degree of exposure to toxic chemicals in the base's water supply. This contamination caused countless people to become sick after drinking or bathing in the unsafe water. However, these health issues impact more than just the veterans that served there.
Having served as military personnel at Camp Lejeune is the most common way a person may have been exposed to the dangerous chemicals present in the wells beneath the base. However, active-duty members are not the only parties that were frequently on-base. Non-military workers were frequently present, as were the family members of the service members stationed there. Any of these parties could be living with serious health consequences due to the unsafe water system on the base.
Disabilities Related to Water Contamination
The water contamination at Camp Lejeune has been linked to a variety of debilitating health conditions. These conditions are often disabling, life-threatening, or both. Some of the conditions that have been linked to water contamination at Camp Lejeune include:
Bladder cancer
Kidney cancer
Multiple myeloma
Parkinson's disease
Leukemia
Myelodysplastic syndromes
Liver cancer
The cost of treating any of these medical conditions could be high. What's more, living with these diseases could dramatically reduce a person's quality of life—as well as their lifespan. A skilled Camp Lejeune water contamination attorney could help an individual and their family seek comprehensive recovery for their losses through legal action.
Compensation for a Water Contamination Claim
Working with a determined lawyer on a Camp Lejeune water contamination claim could result in various types of financial recovery. The compensation available to those exposed to harmful substances can vary depending on the impact the condition has had on their life.
Medical bills are one of the most common types of monetary damages sought by those exposed to contaminated water at Camp Lejeune. The cost of this care can be significant, especially for anyone facing long-term diseases or conditions.
Such debilitating conditions often result in severe physical pain. Anyone living with these conditions could be entitled to a monetary award based on the degree of pain they experienced. Some other types of damages could include lost wages or disability expenses.
It is understandable to wonder what a water contamination claim might be worth. While no legal professional can guarantee a favorable outcome in these cases, it could be possible to understand possible compensation based on the facts of a particular case during a private consultation.
Reach Out to a Camp Lejeune Water Contamination Attorney Today
The health conditions that can result from exposure to the contaminated water at Camp Lejeune can have a lasting impact on your health and happiness. If you are living with one of these conditions, it is important that you seek out legal counsel as soon as possible.
A Camp Lejeune water contamination lawyer could help you pursue a claim and hold the responsible parties accountable. Reach out for a confidential consultation today.