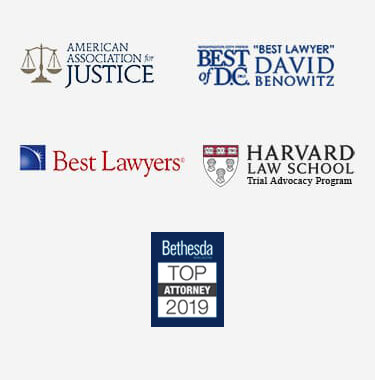 Washington DC Deportation Defense Lawyer
If you have received a notice that you must appear for an Immigration Court removal (deportation) proceeding, you likely have many thoughts racing through your mind. You might not fully understand the charges against you or the legal process.
An experienced immigration lawyer might be able to help. It may be beneficial to reach out for help earlier in the process, rather than later. If you or someone you love has received a Notice to Appear (NTA) or been detained, do not hesitate to contact a Washington DC deportation defense lawyer to discuss the legal options which may be available to you.
Grounds for Deportation in Washington DC
There are many reasons why an individual might face the possibility of removal or deportation. One common situation involves a non-citizen who entered the country on a visa but remained past the date of their visa stay. In this situation, the individual was lawfully in the country on a temporary basis. However, remaining in the country beyond the allotted time period can be a serious violation.
Other individuals might not have entered the country lawfully. An undocumented individual might face deportation on the basis of illegal entry into the United States if apprehended by Immigration and Customs Enforcement (ICE).
Non-citizens, including lawful permanent residents (Green Card holders), who are charged with a crime might also be at risk for deportation. Certain types of crimes, such as possession of drugs or guns, can carry severe penalties for an individual who is not a U.S. citizen. When a severe criminal charge is involved, the non-citizen can be detained and may not be eligible for bond.
A deportation defense attorney in Washington DC can provide guidance to individuals who face deportation for various reasons. A lawyer could examine the Notice to Appear and assess any defenses that might be appropriate for the individual's case.
Proceedings in Immigration Court
It is crucial for an individual who receives a Notice to Appear to note the hearing date and the charges. It can be helpful to consult with a deportation defense lawyer in Washington DC before the hearing, as the hearing presents an opportunity for the individual to present evidence as to why he or she should not be removed.
Many individuals wish to pursue an application for relief. The following types of relief may be available, depending on the circumstances surrounding the case:
Waiver
Cancellation of Removal
Deferral
Adjustment of status
Removal proceedings can be complicated. Some forms of relief only apply under certain circumstances. If an individual does not get a favorable outcome from the hearing, they may still be able to pursue various options. For example, a motion to re-open might be appropriate if new evidence might be added in support of the case.
An appeal is another option that an individual might consider. However, time is of the essence, following an order of removal. There might be essential deadlines governing the motion or appeal that an individual seeks to pursue.
Talk to a Washington DC Deportation Defense Attorney Today
Deportation can lead to fractured families and unfulfilled dreams. There may be a lot at stake if you or someone you love is facing removal proceedings. You do not have to handle the legal process alone. A seasoned attorney can help you every step of the way and keep you informed of your options.
Immigration law can be complicated. If you have any questions or concerns at all, regarding release from custody or relief from deportation, contact a Washington DC deportation defense lawyer today.