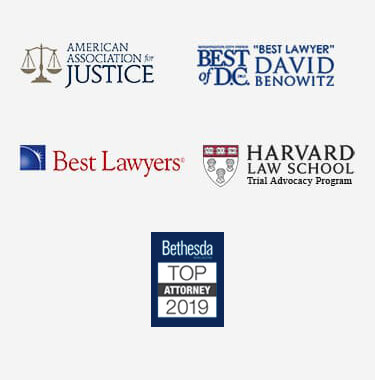 Maryland Nursing Home Wrongful Death Lawyer
When you carefully choose a nursing home for your aging loved one, you might consider that your relative could pass away while in the facility. After all, many nursing home residents are in declining health in their later years and may be dealing with health conditions that require assistance.
However, if your loved one passed away due to the negligence of the nursing home or its staff, your family may be eligible for wrongful death compensation with the help of an accomplished attorney. Reach out to a Maryland nursing home abuse lawyer for assistance.
Common Causes of Wrongful Death in Maryland Nursing Homes
There are many ways in which a nursing home could cause or contribute to a resident's untimely death. Unfortunately, it can sometimes be difficult to ascertain whether nursing home abuse or neglect took place, especially when a natural health condition is present and masks the abuse or neglect.
Only a skilled Maryland nursing home wrongful death lawyer can examine the situation and determine whether nursing home abuse and neglect played a part in a nursing home victim's unexpected death.
Some of the most common ways nursing home facilities can contribute to a nursing home resident's wrongful death include but are not limited to:
Engaging in medical errors or medical neglect, such as delayed diagnosis of medical conditions, medication errors or a gap in providing prescribed medication, or failure to provide adequate treatment for medical conditions
Failing to respond to patient's requests and health concerns
Allowing bedsores/pressure sores to develop and become infected
Having unsanitary conditions in the nursing home that allow diseases to spread, including failing to vaccinate residents and staff against dangerous illnesses, like influenza and pneumonia
Not taking steps to prevent accidents and falls
Allowing the nursing home facility to become dangerously hot, or experience fires, flooding, mold, infestations, or disrepair that poses a hazard to residents
Negligent hiring of staff who engage in physical, emotional, or sexual abuse that causes trauma, whether mental or physical
Any conduct on the nursing home's part that tend to exacerbate an existing health condition
Regardless of what type of behavior contributed to a nursing home resident's passing, an experienced Maryland nursing home wrongful death lawyer can advocate for the deceased's family.
Wrongful Death Damages
When a victim passes away due to another party's negligence, the responsible party may be liable for compensating the victim's family. No amount of compensation, of course, can make up for the loss of a loved one. However, many families find it empowering to seek justice for the loved one and hold the nursing home or negligent staff member accountable for their wrongdoing.
Families of wrongful death victims may be eligible for compensation of monetary losses, like end-of-life medical bills, medications, and funeral costs, as well as noneconomic losses, like the loss of companionship and support from the deceased, the pain and suffering of surviving family, and other losses.
If the nursing home's conduct is considered especially egregious, the family may even be eligible for punitive damages meant to punish the bad acting nursing home or its staff.
An experienced Maryland nursing home wrongful death attorney can analyze the circumstances of a victim's death and determine what type of damages the surviving family may be eligible to obtain.
Work with a Maryland Nursing Home Wrongful Death Lawyer
No matter the specific circumstances that led to your loved one's death, your compassionate Maryland nursing home wrongful death lawyer can investigate what happened and determine whether the nursing home facility could have been negligent.