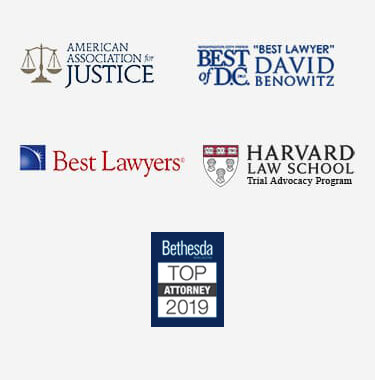 Washington DC Optometry License Defense Lawyer
The Washington DC Board of Optometry oversees licensing and other matters regarding eye health professionals throughout the District. This includes holding licensing tests, providing educational opportunities, and investigating allegations of professional malpractice or poor morals.
If you are at risk of having your credentials suspended or revoked, reach out to a Washington DC optometry license defense lawyer as soon as possible. The skilled licensing attorneys at our firm could advocate for those facing professional malpractice allegations.
Navigating a Complaint to The Board of Optometry
The Washington DC Board of Optometry is the regulatory subsection of the Board of Health for eye doctors. One of their main roles is handling any complaints that members of the public may bring against an optometrist.
Once a person files a complaint, the Board will conduct an initial investigation to determine whether there is cause to continue the case. This may include issuing subpoenas, questioning witnesses, or gathering other types of evidence. If there is a valid claim, the Board must notify the optometrist and offer them an opportunity to respond to the complaint.
There may also be informal talks to attempt to resolve the issue. If these meetings are unsuccessful, the case will move to a formal hearing. District law states that these proceedings must take place no fewer than 15 days after the notice.
During the hearing, both the claimant and the optometrist will have the opportunity to present their case. A local attorney could help optometrists who are attempting to navigate complaints made against them.
Potential Penalties in a DC Optometry License Disciplinary Hearing
Any optometrist who receives notice of a complaint should take immediate action to protect themselves. If the Board finds that an optometrist is at fault, the penalties could threaten their entire practice.
For complaints that are resolved in informal hearings, the Board may order the optometrist to take additional ethics courses to ensure that the problem does not occur again. They may also require the practitioner to pay a fine. However, if the case proceeds to a full disciplinary hearing, an optometrist may face harsher penalties, such as:
A Formal reprimand placed on their optometrist's file
License suspension
Rescindment of their optometry license
An optometry license attorney who has experience with these types of cases could develop defense strategies to help prevent these unfortunate outcomes.
Contact a Washington DC Optometry License Defense Attorney Today
If you have received a notice that the Board of Optometry has initiated a complaint concerning your practice or personal life, you need to act quickly. The Board has the power to investigate claims, compel witnesses to testify, and issue strict penalties. A Washington DC optometry license defense lawyer could help to protect your license, business, and reputation.
Our legal team could work to provide an honest assessment of your charges and to gather evidence that may help to weaken the Board's claims. Retain an attorney who could advocate for you in both informal and formal hearings. Reach out to  today to learn more about how legal professional could help your case.