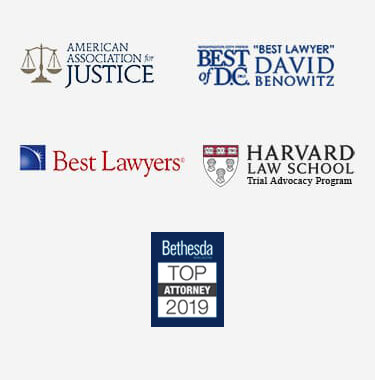 The vast majority of personal injury cases filed in Virginia seek compensation for compensatory damages. As the name suggests, these are meant to compensate the plaintiff for the full value of specific losses, which may be economic or non-economic in nature. Economic damages—also known as "special" damages—are those that have an objective financial value that can be proven with documentary evidence, while non-economic damages—or "general" damages—are inherently subjective, with values that vary depending on the unique circumstances of each case.
Medical expenses are the archetypal economic losses, as they can be quantified through paper bills and receipts and are generally easy to trace directly back to a particular accident. Other common economic damages that Virginia attorneys factor into personal injury claims include lost income due to time spent out of work, lost vacation and/or sick days from work, the costs of repairing or replacing damaged personal property, or loss of future earning capacity.
Non-economic damages can be broadly summed up as losses related to the plaintiff's "pain and suffering," which itself can take many different forms. For example, an injury that will heal completely over time can still be very physically painful in the short term, which could justify a certain amount of civil recovery. Conversely, an injury that results in permanent disability or disfigurement could lead to long-term emotional anguish, loss of consortium, and loss of enjoyment of life.
Punitive damages, on the other hand, are completely separate from compensatory damages, as they are meant specifically to punish a defendant who acted with egregious disregard for human life or with the intent to cause harm. Given those definitional requirements, though, they are only awarded in extremely rare situations, and generally only at the discretion of a civil court. Skilled legal counsel could explain in detail what damages may be recoverable in a particular case during a private consultation.
Some of the specific types of injuries we cover include:
The Potential Impact of Contributory Negligence
Regardless of what specific losses an accident results in, the defendant in an ensuing lawsuit or settlement demand may not be the only party responsible. In many cases, civil defendants, defense lawyers, and insurance companies try to deflect liability towards the person seeking compensation. Unfortunately, this can be a big problem in Virginia if a court agrees with that argument.
Virginia is one of five US states and territories that still follows a pure contributory negligence system, under which any percentage of fault whatsoever on a plaintiff's part completely bars them from civil recovery. Because of this, retaining a Virginia injury attorney can be important not only in proving someone else's liability, but also disproving allegations that a plaintiff is at all to blame for their own damages.
Contact our Virginia Injury Attorneys Today
When you call our injury law office you can be certain that a caring and knowledgeable staff member, not an answering machine, will greet you, no matter the time. Your initial consultation with one of our NoVa personal injury lawyers is free. At Price Benowitz LLP, our attorneys understand that all cases are different, and thus they value the importance of an initial discussion of your case – one that is free of any upfront financial or contractual commitment. Moreover, all of our personal injury cases are handled on a contingency basis, which means that we do not charge you a fee unless you obtain compensation.
Personal injury claims are a way in which an individual can seek restitution for the harm and losses that he or she has incurred as a result of another's wrongdoing. However, not all injuries reasonably warrant a person injury claim, and thus it is imperative that you discuss your case with a knowledgeable attorney. The law firm of Price Benowitz LLP has handled numerous injury cases and will take the time to discuss the facts of your case during a free initial consultation. An experienced attorney will review your case with you and may give advice on whether it would be appropriate for someone to seek an MRI test or CAT scan. There is no reason that you should suffer in silence when you may be entitled to compensation. Contact us today to discuss your options.
Free Case Evaluation Call Now (703) 543-9615
Free Case Evaluation
Call Now (202) 742-5068
After getting rear-ended, my car was totaled and medical bills were piling up. Maxwell, Tina, and Carolina were so helpful as they assisted and guided me through the process of working with other insurance companies. I was able to sit back and let them handle everything, and they kept me in the loop with frequent updates. They were extremely professional and they genuinely cared to make sure I understood everything before making a decision to settle the case. I appreciate all of their hard work and would recommend them to anyone looking for a personal injury attorney!
Jordan B.
Price Benowitz is amazing! They were very patient with collecting information for my car accident. They are very thorough with creating a demand and closing statement. The team here also is willing to explain every step of the process in detail to advise you in making the best decisions. I would suggest this company to anyone in the DMV area.
Lorraine F.
My experience with Price Benowitz LLP was nothing short of exceptional. I cannot say enough about the office and staff here, they helped me with the my claims for my car accident where I sustained right knee injuries. Carolina and Tina both tracked my progress and consistently updated me with next steps and progress of my claim. They strive to give me the best possible service they could and succeeded beyond my expectations. John provided the follow through and and persistence and accomplished a settlement that worked out for everyone. I couldn't be happier with the results, service, and just actual caring that I received from everyone involved in my case.
Michael C.
While I like to think of myself as a righteous man, I am always comforted that Price Benowitz has my back. They're extremely generous and attentive, even when they're not billing. They're an important part of the DC area and have always been generous online in their blogs and articles. They're not jealous of their knowledge, they just want to make sure the little guy has a fighting chance. I only have one get out of jail card in my wallet and that's for Seth Price at Price Benowitz.
Chris A.
I loved working with the folks at Price Benowitz. They worked very hard and I can truly say that I got a very fair settlement because of the work that was done by the Lawyers at Price Benowitz. I would use them again and I highly recommend Price Benowitz Law firm to anyone and everyone.
Robin T.
I was very pleased with the the speed Price Benowitz got back to me from my initial call and voice mail that I left. They had a lawyer call me immediately and the results of my case was successful. I thank them very much for their time.
Wayne S.
Price Benowitz is a great office to go to if you need help in the DC area. They are professional and kind-hearted people that will help you every step of the legal process
Christina W.
Best attorneys I have found for my wife's personal injury claim. Attorneys and their staff are dedicated, honest and professional.
Kumar D.