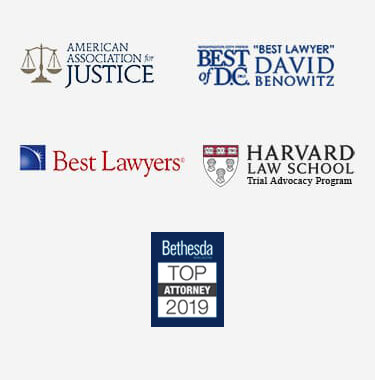 Injury Claims in DC for Undocumented Immigrants
An undocumented immigrant can present a personal injury claim in the District of Columbia. How that claim will present, the outcome of the claim, the overall value of the claim, and the other factors that go into the claim's process, depend upon the facts and circumstances of each individual case and other factors specific to the individual claim.
If an individual has been injured due to the recklessness or negligence of another, they should not feel prohibited from contacting an attorney and receiving the compensation they deserve in DC, even if they are an undocumented immigrant. An injury can impact a person's life in many different ways, and any individual is entitled to contacting an attorney to pursue a claim.
If you, or someone you know, is an undocumented immigrant and has suffered a personal injury and wishes to present a personal injury claim, they should contact a DC personal injury attorney as soon as possible.
Hiring a Personal Injury Lawyer
An undocumented immigrant may have some concerns about his or her legal status in the country and maybe unwilling or unable to adequately present the claim due to their immigration status or any potential language barrier. Therefore, any person with these types of issues should consult with or retain a qualified personal injury attorney to handle the claim on their behalf and deal with these particular issues.
Anyone injured through the negligence of another has the right to be compensated for their injuries. The person's legal status in this country should not prohibit their ability to recover for their injuries.
Lack of Documentation
There are many ways a person may find out that the plaintiff in a personal injury case is an undocumented immigrant. This issue will likely come out during the course of the litigation. The best way to avoid any unnecessary issues involving the injured person's legal status in the country is to meet with and retain the services of an attorney to handle the claim on this type of matter.
With an experienced and knowledgeable attorney on your side, you have many more legal options than if you were to try to present a claim on your own. They will be able to help you understand what you are facing and overcome any obstacles that may stand in your way.
Recovery of Future Lost Wages and Medical Bills
The manner of compensation in any claim depends upon the facts and circumstances of each individual claim. The legal status of a person can be a factor in evaluating future medical bills or cost simply because of their uncertainty to remain in this country. However, many of these issues can be negated or at least mitigated through the use of a well-qualified personal injury attorney.
An attorney who has experience in personal injury will be able to effectively navigate your case and help smoothly guide you through the legal process ahead of you. They will work to make sure you are able to make informed decisions on your case, and will fight to provide you with the best defense possible and the highest compensation possible.