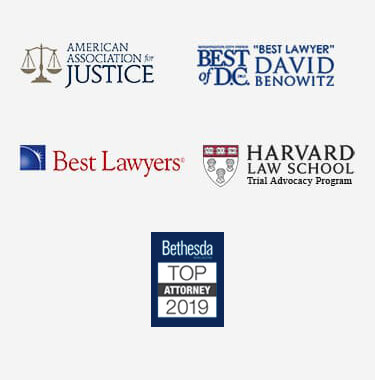 Washington DC Student Defense Lawyer
Attending college is a rite of passage for many young adults, where they explore new-found freedom from parental authority. As a result, some college students end up making errors in judgment that land them in trouble.
A Washington DC student defense lawyer may be able to assist college students and their families who are facing criminal prosecution or student disciplinary proceedings.
A seasoned criminal defense lawyer may be able to represent your interests and defend you from allegations of wrongdoing. With a strong legal advocate on your side, you may be able to clear your name and avoid any unwanted repercussions from the incident that led to the legal proceedings. By enlisting legal representation, you can return your focus to furthering your education and building your future.
College and University Disciplinary Actions in DC
Like any educational institution, colleges and universities have enacted sets of rules and consequences for violations of those rules for the students that attend them. While these rules and procedures vary widely from one school to the next, allegations of violating institutional rules can have harsh consequences.
Legal advice from a student defense lawyer in Washington DC may be beneficial to students and their families as they go through disciplinary proceedings.
Alleged violations of student conduct codes typically result in a hearing before a designated panel of administrators, professors, and students. In contrast with legal proceedings, students lack many of the Constitutional and procedural protections they would be entitled to in a criminal prosecution. For example, the ability to fully review all the evidence against you, to directly confront witnesses, and to exclude hearsay evidence can be minimal or nonexistent in student proceedings, which can place accused students at a significant disadvantage.
Causes of Student Disciplinary Proceedings
In some cases, accusations of rule violations result from activities that occur on campus, such as underage drinking at fraternity parties, late-night pranks, and academic dishonesty. Other student conduct code proceedings arise from wholly off-campus incidents, such as arrests for DWI, minor drug possession, and assault. If a criminal prosecution also results from this type of incident, then students must be prepared to face dual proceedings that can have separate and distinct consequences.
Furthermore, even if an off-campus arrest never results in criminal charges, or charges later end in dismissal, the mere fact that students have an arrest can trigger student disciplinary proceedings.
Although students may be able to bypass the potential for repercussions from criminal prosecution, they still may face substantial consequences from the school disciplinary proceedings, which can harm their futures. Students in this type of situation may wish to look to a student defense attorney in Washington DC for legal counsel and representation.
Potential Consequences of DC Student Conduct Code Violations
The results of student disciplinary proceedings at a college or university may be severe, causing a permanent black mark on the academic records of students. Probation, restriction of activities, curfews, suspension, and expulsion all may result from findings of guilt in student disciplinary cases.
As a result, graduate and professional schools, prospective employers, and scholarship administrators may be less likely to consider these students for significant opportunities that might enhance their future careers.
The outcome of any criminal prosecution related to student misconduct also can have a significant impact on the futures of these students. Probation, suspension of driving privileges, community service hours, and even jail time also can result from prosecution on criminal charges.
These consequences will appear on background checks that these students may undergo in the future, whether concerning employment, housing, or graduate school admissions.
Work with a Washington DC Student Defense Attorney Today
When you are facing allegations of wrongdoing, either in the criminal justice system, college disciplinary proceedings, or both, you need to protect your future. A permanent stain on your criminal or academic history can be highly detrimental to your future academic or professional future. A Washington DC student defense lawyer may be able to help you avoid these damaging outcomes.
Getting the legal advice that you need when facing accusations of misconduct or unlawful actions can be the most effective way to reach a favorable resolution of the matter. Focus and protect your future by seeking legal representation today.