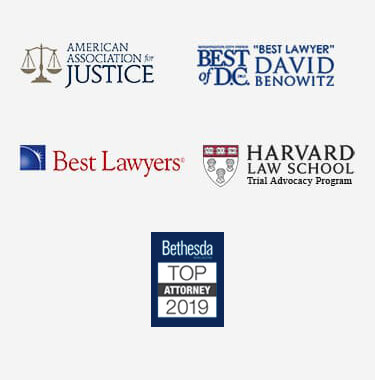 Washington DC Wills Lawyer
If you do not yet have a will, you are not alone. According to AARP, only about 40 percent of Americans have some kind of estate plan. A will can be a wonderful way to take stock of your possessions and then ensure that they are given to those who might appreciate the items.
If you have been procrastinating about publishing a will, it might be time to call an experienced legal professional. A Washington DC wills lawyer might be able to make the process easier than you had imagined.
What Constitutes a Will
A last will and testament in Washington DC may need to comply with certain formalities. If the maker of the will, who is called the testator, does not meet all of the required elements of the will; however, it could still be probated under some circumstances.
Those who take the time to draft a testamentary document would likely want to have it honored after they have died. Thus, it may be beneficial to work with an adept District of Columbia wills attorney who may be familiar with the relevant statutes.
Last Will and Testament Execution Requirements
In Washington DC, anyone who is aged 18 or older may write a last will and testament, so long as they are of sound mind. A person who is of sound mind is generally aware of what they are bequeathing.
Per the Code of the District of Columbia §18-103, the document must be signed by the testator, or signed by someone upon their express direction. Will signings must have two competent witnesses who also endorse the will.
Changing a Will
At the years pass by after the publishing of a will, circumstances and friendships might change. To address these issues, Washington DC has statutes which allow residents to augment, revoke, or amend their wills.
A previous testamentary document may be revoked by a new will, per DC Code §18-109. It may also be canceled by destroying it. A testator might revoke a will by tearing or burning it, or by directing someone else to obliterate the pages in their presence.
Washington DC residents may also add onto their will. This augmentation is often called a codicil. A seasoned wills lawyer in Washington DC might discuss these concepts further upon the request of a client.
Contact a Washington DC Wills Attorney Today
If you have decided that it is about time that you wrote a will, local legal resources may be available to help you enact it. A capable Washington DC wills lawyer may provide a wealth of information that facilitates a smooth process.
Call today to speak with counsel about writing or changing your last will and testament. A skilled attorney might be able to sufficiently answer your questions, so that you might feel comfortable with creating a testamentary document.