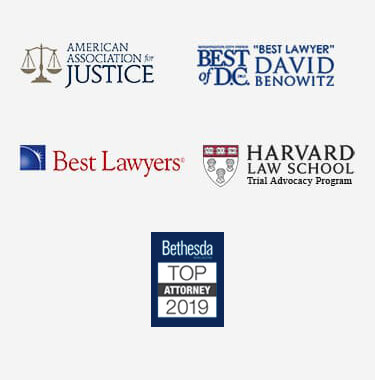 Maryland Student Defense Lawyer
Facing student disciplinary proceedings at your college or university can be stressful and intimidating, especially if there is also the potential for criminal charges. If your school disciplinary committee finds that you have committed wrongdoing or engaged in misconduct, you could be looking at severe consequences, including suspension, expulsion, and criminal prosecution in some cases.
A Maryland student defense lawyer may be able to help you prepare and present your case before school officials and protect your interests in any criminal proceedings that result. Allegations of misconduct, whether related to academic dishonesty or misdeeds on campus or illegal activities, can be overwhelming, but you do not have to handle them on your own. You may have multiple options for positively resolving your case.
A seasoned criminal defense lawyer could be instrumental in fighting back against accusations of wrongdoing and potentially avoiding the damaging ramifications that may result.
Causes of Maryland Student Disciplinary Proceedings
Some college disciplinary proceedings result from actions that are not necessarily illegal, but which violate rules and regulations that govern a college campus. These rules may vary widely from one institution to another, but here are some of the most common types of offenses that might give rise to student conduct code proceedings:
Academic dishonesty, such as plagiarism or cheating on an exam
Alcohol consumption on campus
Vandalism resulting from campus pranks
Hazing other students
While these incidents may not rise to the level of criminal charge, they still may constitute clear violations of university rules and policies. These incidents can subject students to disciplinary proceedings that can have severe implications if they result in findings of guilt or rules violations. For those students who are facing student disciplinary proceedings, a student defense lawyer in Maryland may be able to provide and advocate on their behalf.
Common Criminal Offenses that Students May Face
Some of the incidents that lead to student disciplinary proceedings may also lead to criminal prosecutions. For instance, college security may forward reports of students accused of underage drinking violations to law enforcement agencies or prosecutors for review. As a result, college students can and do face criminal charges, which can cause severe penalties in the event of a conviction.
Although most college students away at school are over the age of 18, they typically are not over the age of 21, so they may face charges for underage alcohol possession or consumption, using fake IDs, or attempting to purchase alcohol.
A conviction on any of these charges could lead to a permanent criminal record, along with various penalties, such as fines, probation, community service requirements, alcohol awareness educational counseling or courses, and even jail sentences.
When combined with the possible implications of student disciplinary proceedings, what started as one night of partying on campus can quickly result in disciplinary action on campus and criminal prosecution off campus.
Other possible criminal charges that college students can face may include:
The criminal record that these offenses may create is likely to show up on criminal background checks by prospective employers, landlords, and more. Students with criminal records may miss out on opportunities such as internships, jobs, and may encounter difficulties applying for graduate or professional schools. A Maryland student defense attorney may be able to defend college students in criminal prosecutions stemming from any of these criminal offenses.
Contact a Maryland Student Defense Attorney Today
No matter how dire your situation seems, you do not have to face either student disciplinary or criminal proceedings on your own. You have the chance to have a strong legal advocate at your side throughout both processes if needed.
A Maryland student defense lawyer may be able to provide you with the skilled legal assistance that you need when facing potentially harsh consequences from your actions. Preparation in both criminal prosecutions and student disciplinary hearings can be critical to a successful outcome. Working closely with legal counsel to develop a strong defense strategy tailored to each setting can be an essential step in clearing your name and protecting your future from unwanted ramifications.