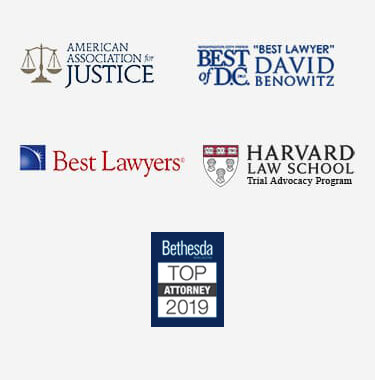 Pennsylvania Gun Lawyer
The laws pertaining to firearms are very specialized. With increasing public scrutiny, new gun laws are proposed on a regular basis, so it can be hard to keep up with the latest requirements. The state of Pennsylvania has enacted a licensing procedure with multiple requirements for certain firearms.
There are exceptions to the licensing requirements as well as defenses that may be raised when individuals are charged with violating firearms laws. An experienced criminal lawyer will know which of these defenses are applicable in different circumstances. If you have been charged with a violation of Pennsylvania firearms statutes or need to establish a Trust to enable use of a particular firearm, contact a Pennsylvania gun lawyer as soon as possible.
Typical Firearm Offenses
Most of the gun laws in Pennsylvania pertain to "firearms" as defined under the state criminal code. Under the definition, a firearm consists of:
Any pistol or revolver with a barrel length less than 15 inches
Any shotgun with a barrel length less than 18 inches
Any rifle with a barrel length less than 16 inches
Any pistol, revolver, rifle or shotgun with an overall length of less than 26 inches
For purposes of the statute, the length of the gun barrel is measured as the distance from the muzzle to the face of the closed action, bolt, or cylinder, depending on the type of the firearm. Pennsylvania gun lawyers can help potential clients classify and define the legal expectations of a gun owner.
Defining Pennsylvania Criminal Code
In general, individuals who have been convicted of a felony either in Pennsylvania or elsewhere may not own, possess, sell, transfer, manufacture, or use a firearm or obtain a firearm license in the state. The criminal code lists approximately forty offenses for which a conviction prohibits firearm ownership or use. It may be crucial for someone to contact a Pennsylvania gun lawyer regarding restrictions they may be required to follow.
In addition, other categories of individuals are not permitted to own or exercise control over firearms. The categories include:
A fugitive from justice
An illegal alien
An individual ruled mentally incompetent
An individual prohibited by certain federal laws from owning or controlling a firearm
Gun Licenses
To apply for a license to carry firearms, an individual must be at least 21 years of age and submit an application to the sheriff of the county or police chief of the city in which they live. After an application is filed, the applicant is investigated for eligibility, which includes a background check. The investigation may take up to 45 days.
The law permits the sheriff or police chief to deny the license if it is determined that "the applicant's character and reputation are such that the applicant will not be likely to act in a manner dangerous to public safety."
A license to carry a firearm is not the same as a license to purchase firearms. Dealers are required to conduct a background check on those who purchase guns even if they have a license to carry.
Working with a Local Attorney
Not only are firearms governed by extremely complicated state laws, they are also regulated by numerous federal laws as well. Among other things, these laws permit individuals to have certain firearms in accordance with a Trust, which must be set up according to specific legal standards.
There are exceptions to firearms laws as well as legal defenses that can be raised when an individual is charged with a violation. An experienced Pennsylvania gun lawyer will know how to navigate the laws applicable to a situation and how to work toward the best possible resolution.