Awards and Accolades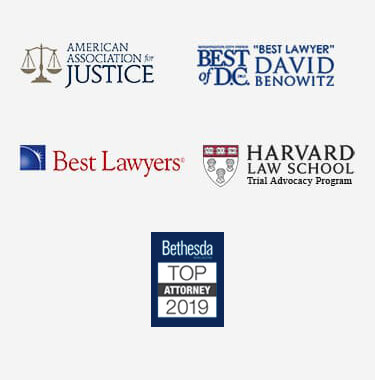 Why Choose John Yannone
The following is excerpted from an interview with John Yannone Attorney at Law, a senior personal injury lawyer at Price Benowitz LLP.
What makes your approach to personal injury law unique?
John Yannone: I've always prided myself on being client-centered. It is the client's case, and I have to carry forth the client's desires. I certainly have an active role in educating the client, advocating for the client, and informing the client of the process and everything that's involved, because it is not easy. For those who have not been through a case, it's a totally new and foreign experience. Before the case, the client needs to know exactly what to expect in the whole process so that they can be fully involved and not be surprised. I have always been client-centered in the aspect of educating them, making sure that they are a full part of everything and making decisions that are going to aid in the best outcome.
Why do clients choose you as their personal injury lawyer?
John Yannone: It's very important that you have a trust relationship. It's certainly a business transaction in one sense, but when a lawyer gets involved with a client, they have to understand the client, and the client has to understand the lawyer. You have to have a good working relationship, particularly if it goes into litigation, which is a protracted endeavor that's going to go on for many months and in some instances, years…That relationship has to be based on trust; the client trusts the attorney and the attorney trusts the client. That's very important. When I advocate for someone, we have to like each other. It's a relationship that has to be built, like any other relationship, on trust and confidence in the fact that our interests are aligned and we have a common focus on the endeavor before us.
Final Thoughts
John Yannone: I can't stress enough that people should not go it alone. No matter what people's opinions of attorneys may be, we serve a great purpose. Nobody likes attorneys, except for their own, so that's got to say something. When you need an attorney, you should not hesitate to get one, particularly in this area of practice. There's no cost involved. What I like about this area of the law is that people of all walks of life, no matter their background, have lawyers at their disposal for free with no obligation to get a consultation from and to be advised by as to what their case is all about and whether they even have a case. That's part of what I like about this area of practice; I like the substantive part of it, legal and medical, but the focus is on helping people. Cases based on contingency fees allow clients to be advised by attorneys and to pursue claims so that they can stand up against big corporations that have all the money. It equals the playing field so that the individual is able to properly fight a meritorious claim against these big money entities, and the hospitals, doctors, and insurance companies that stand behind them. We're there for their protection.