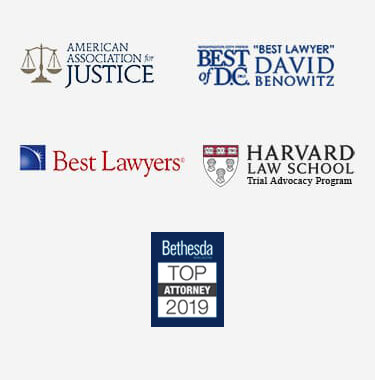 DC Boat Accident Attorney
If you have been injured in a boating accident, or if your loved one was killed in a boating accident, contact a DC boat accident lawyer who could help you receive compensation for your injuries or loss.
For many Americans, boating is a leisure activity synonymous with summer fun. Fishing, skiing, tubing, and just lounging in the sun are all associated with pleasure boating. Unfortunately, fun quickly turns to tragedy each year for thousands of boaters involved in boat accidents. In 2009, the United States Coast Guard reported nearly 5,000 recreational boating accidents, resulting in 736 deaths and over 3,300 injuries. These statistics do not include the numbers of injuries or wrongful deaths occurring from transportation boating accidents, such as ferry accidents, shipping accidents, or cruise ship accidents. Contact a DC boat accident lawyer if you think you have been injured on a boat because of another's negligence. A seasoned personal injury attorney could help you recover damages.
DC Boat Accident Lawyers Can Help
Many of the boats in DC are performance machines, and they require handling by experienced drivers who obey the laws and skillfully and cautiously operate their boats. When drivers fail to operate their boats properly, or operate their boats while intoxicated, or fail to perform proper maintenance on their boats, accidents can happen. Causes of boat accidents can include but are not limited to:
Inadequate operator training or experience
Operator negligence
Operator intoxication (alcohol, drugs, or both)
Poorly maintained boat (broken or improperly replaced parts or safety systems)
Boat malfunction (manufacturer product defect or failure)
Waterway obstruction (sand bar, stalled boat, etc.)
If the cause of your accident isn't listed, contacting a DC boat accident attorney may help you determine if your case qualifies as a boat accident and if your injuries qualify for boat accident injury compensation.
Following Protocol
After a boat accident, it is important to follow certain protocols so your personal injury or boat accident case is as solid as possible. These protocols include but may not be limited to:
Obtaining official law enforcement/Coast Guard records of the accident
Obtaining signed eye witness testimony
Obtaining official medical records from a licensed health care provider who oversaw your medical treatment and diagnoses
Any documentation stating your need for continued medical treatment for injuries sustained during the boat accident
Photographs of the accident scene (the boat(s) involved in the accident, the injuries, the witnesses, the surrounding area, etc.)
Insurance documents stating the cause of the accident
Types of Compensation for DC Boat Accidents
If you have been injured in a motorboat accident, personal watercraft accident, pontoon accident, or other boat accident, you are entitled to financial compensation from the negligent boat operator responsible for your injuries, loss wages, and more. If you have lost a loved one in a boating accident, you can protect your family's financial future by pursuing a wrongful death claim that can bring compensation for medical bills, funeral expenses, loss of financial support, and more. To find out about the compensation for which you as an injured victim or surviving dependent may be eligible, contact an attorney.
Support from a DC Boat Accident Lawyer
The experienced DC boat accident lawyers at our firm are committed to helping you receive a fair settlement from those responsible for your suffering. If the responsible party or insurance companies are unwilling to offer just compensation, our accident attorneys are qualified and ready to aggressively litigate your case for the maximum compensation you deserve.
We also represent clients involved in boating accidents outside the District. Click here to get contact information for our Maryland boating accident lawyers, and here to get information about the services we provide in Virginia.