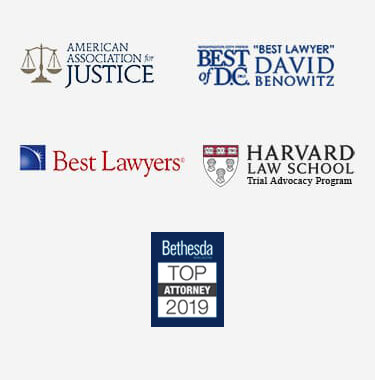 Washington DC Immigration Lawyer
Immigration law is a nuanced and ever-changing area of law. Issues such as removal (deportation), naturalization, and asylum can be complex. Additionally, each case presents unique factual issues, so it can be beneficial to have an immigration attorney evaluate the legal aspects of your situation.
Whether you or a loved one needs assistance with obtaining a visa, lawful permanent resident status (Green Card), or relief from removal, it is important to gain information regarding the process. There may be requirements and deadlines which you must meet in order to reach your goals. Contact a Washington DC immigration lawyer for a consultation.
How Could Someone Qualify for Temporary and Permanent Stays in the United States?
An individual who wishes to enter the United States and remain on a temporary or permanent will require a visa. Non-immigrant visas are more appropriate for temporary visits. The type of non-immigrant visa which an individual needs depends on the purpose of the temporary stay. There are non-immigrant visas which fit a particular purpose, such as education or religious duties.
It is important to choose the non-immigrant visa which most closely reflects the individual's purpose for being in the United States, as their ability to engage in other activities may be restricted. For permanent stays, a relative or employer can sponsor an individual. Consultation with an immigration lawyer in DC can be beneficial, as the process of obtaining a visa involves many steps and requirements.
Removal and Deportation
On the basis of a violation of law, both criminal and immigration law, an individual may face the possibility of removal (deportation). Receiving a Notice to Appear can be frightening but speaking with an immigration attorney in Washington DC about the upcoming hearing can help to alleviate worries and concerns. There are defenses to removal, which can include:
Asylum
Cancellation
Deferral
Adjustment
An individual may still have options if the judge does not rule in their favor regarding removal. An attorney may be able to file a motion or appeal, on the individual's behalf, to present new evidence or have the case reviewed.
Detained individuals may seek release through bond procedures. Various factors are involved in determining whether or not a detained individual may be released on bond. For example, a criminal record can negatively impact an individual's chances of release.
What is the Process of Naturalization?
Permanent residents may be eligible for naturalization. There are residency requirements for naturalization. The United States Citizenship and Immigration Services (USCIS) may also examine an individual's criminal history, driving record, and moral character in order to make a determination on citizenship. There is also an English language and civics requirement.
Let a Washington DC Immigration Attorney Assist You
Although a wide variety of options and procedures exist within the area of immigration law, there are also many common features. A seasoned attorney can assist an individual in submitting an application, preparing for a hearing or interview, submitting documentation in support of an application, and more.
It can be helpful to consult with an attorney as early in the process as possible, so that you might be able to avoid a delay or a denial. Immigration attorneys understand that issues of residency and status have a huge impact on individuals and their families. Contact a Washington DC immigration lawyer, today, to discuss your legal needs.