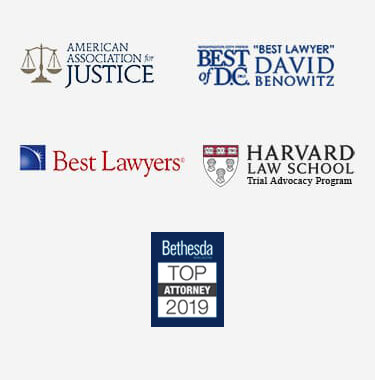 DC Burglary Lawyer
Washington DC burglary lawyers can help you fight burglary or breaking and entering charges in the District, whether local or federal charges. Burglary can be a complex crime to understand in Washington DC, as it requires the intent to commit a crime at the time of entry into the dwelling of another. There are two ways in which an entry can be unlawful, if it is without the permission of the person who owns or occupies the property, or if it is done through force. Thus, force is not required to prove that a burglary took place.
Burglary law in Washington DC is far less complex than in Maryland and Virginia. For example, while Maryland separates burglary crimes into four degrees, along with a variety of conditional offenses dealing with burglary tools, burglary with explosives, and burglarizing a research facility, Washington DC categorizes burglary into two degrees, first and second. This makes burglary no less serious, and a qualified Washington DC burglary lawyer can help you fight charges, or plea down felony burglary charges to a lesser offense.
Burglary Laws in Washington DC
Burglary laws in Washington DC are covered under DC § 22-801, which forbids any attempt to enter a dwelling (with or without force) whether or not the dwelling is occupied at the time of the alleged crime. In order for a judge to establish intent of a crime, the prosecutor assigned to the case must prove that:
The defendant did enter a dwelling, structure, or room designated for the sleeping use of another.
The defendant did, at the time of entry, intend to commit another crime following or during entry.
In order to establish intent, the prosecution will gather circumstantial evidence. For example, you can be charged with burglary based on evidence that you were in possession of tools commonly used for burglary, forcibly entered the dwelling, or made statements prior to or following the entry that suggested the intent to commit another crime. Your Washington DC burglary attorney can help ensure that the evidence gathered against you is carefully examined in the event that the evidence is unlawfully gathered or illegitimate.
First Degree Burglary
Under DC § 22-801, first degree burglary is defined as a forced entry into a dwelling or room used as a sleeping quarters that is occupied by any person at the time of the crime. The person occupying the unit does not have to be the owner of the property. In order to be found guilty of first degree burglary, the District must prove that you unlawfully entered the dwelling with the intent to take any part or object away, or commit a separate criminal offense. Those found guilty of first degree burglary may be sentenced to up to 30 years imprisonment, but not less than five years.
While DC § 22-801 previously denoted burglary as a breaking and entering that occurred during the night, the law was changed to include daytime burglaries as well.
Second Degree Burglary
Second degree burglary is also a serious but common crime handled by professional burglary attorneys in Washington DC. One of the important differences between second and first degree burglary is that second degree burglary does not require the dwelling to be occupied at the time of the alleged crime. DC § 22-801 also includes other types of units that can be charged under Washington DC second degree burglary laws, including but not limited to:
banks
stores
railroad cars
lumber or other goods storage yards
watercraft
Just like first degree burglary, second degree burglary can take place both at night and during the day. While a serious offense in Washington DC, second degree burglary carries a lighter possible sentence than first degree burglary — no less than two years imprisonment but no more than 15 years. Second degree burglary can be proven whether or not the building was occupied at the time of the crime, and thus is the common charge for commercial burglary, such as breaking into a bank or business during the commission (or to allow for the commission) of another crime, such as theft.
Breaking and Entering Vending Machines, Similar Devices
Washington DC burglary attorneys also commonly handle a related charge under DC § 22-601, or breaking and entering vending machines and similar devices. These machines are defined by the District of Columbia as a variety of coin-op or goods-dispensing machines (including ATMs), including:
telephones
food vending machines
parking meters
coin machines
Breaking into a device included under DC §22-601 is punishable by a term of imprisonment up to three years, a fine up to $12,500, or both.