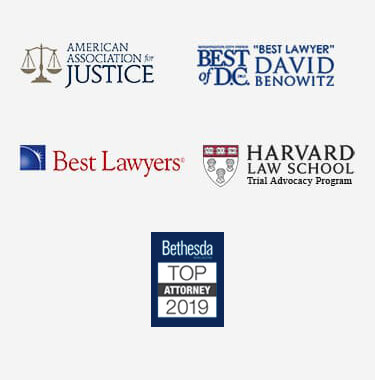 DC Carbon Monoxide Lawyer
If you have been exposed to carbon monoxide you may have a personal injury claim. A DC carbon monoxide lawyer will be able to asses the facts of your case, and determine whether or not your injuries can be causally attributed to the negligence of another party. Carbon monoxide poisoning can be an extremely dangerous problem for many people living in homes and apartments. Inhabitants should take care to maintain and regularly check all of their appliances for possible leaks. Often carbon monoxide poisoning is the result of a defective or dangerous product located on a premises. A carbon monoxide alarm can help detect a leak, and proper ventilation, both in the residence and any attached garage, is also important in preventing poisoning. However, even careful vigilance cannot always prevent a carbon monoxide leak.
If you believe that the negligence of another individual or group is to blame for your carbon monoxide poisoning, one of the most important things to do is to consult an experienced DC carbon monoxide lawyer.  Your attorney can help you by conducting a thorough investigation of the circumstances that caused your injury and determine how best to seek compensation for your losses.
Symptoms of Carbon Monoxide Poisoning
Since carbon monoxide has no real detectable odor or color, a person may become ill without warning. Those suffering from moderate carbon monoxide poisoning may experience flu-like symptoms without a fever, including nausea, drowsiness, shortness of breath and dizziness. However, those exposed to higher levels of carbon monoxide may experience the following symptoms:
Vomiting
Mental confusion
Loss of muscle coordination
Loss of consciousness
In some severe cases, individuals exposed to high levels of carbon monoxide may even suffer death. Therefore, anyone experiencing any of the above symptoms, whether mild or severe, should seek immediate medical attention. A number of factors can cause a carbon monoxide leak, from a defective appliance to a faulty alarm that does not alert of the presence of CO. If you suffered carbon monoxide poisoning as the result of a leak, you may be entitled to compensation. Contacting a qualified DC carbon monoxide attorney can help ensure your legal rights are protected and that you receive proper remunerations. When consulting with a DC carbon monoxide lawyer, it is important to be honest and document any symptoms and medical treatment received. This documentation may make a significant difference on any possible settlement.
A DC Carbon Monoxide Lawyer Can Help
A carbon monoxide poisoning can be a harrowing and painful experience. Attempting to receive reparation for your injuries should not. An experienced DC carbon monoxide attorney from Price Benowitz LLP will help you navigate the legal system, protect your legal rights and ensure fair recompense for your suffering.