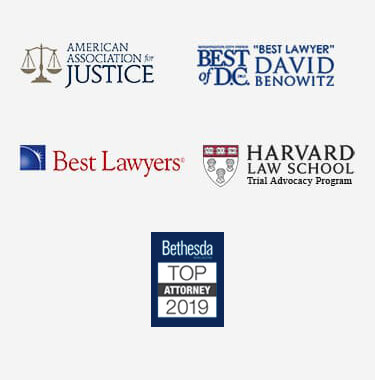 Washington DC Visa Lawyer
An individual may wish to travel to the United States for work, school, or other important pursuits. There are many types of visas which may be appropriate, based on the individual's circumstances. The process of obtaining a visa, however, may be complex. An experienced immigration lawyer may be able to help an individual who wants to come to the United States complete the process properly.
If you are interested in residing in the United States permanently or temporarily, you might be able to benefit from the services of a seasoned legal advocate. Call a Washington DC visa lawyer for more information regarding the process of obtaining a visa.
Immigrant Visas
If an individual wishes to travel to the United States and remain permanently in the United States, they need to obtain a visa. In order to get a visa, someone in the United States must sponsor the individual. In most cases, an employer or a relative serves as a sponsor. A citizen who seeks a family-based visa may file a petition for their husband or wife, parent, or sibling.
Generally, the process involves the following steps:
Petition
Processing
Documentation
Interview
If the U.S. Citizenship and Immigration Services (USCIS) approves the petition, then an individual may be able to move forward with the payment of fees and submission of the application. The petitioner will also need to submit financial documents which show their income and other supporting documents. An interview may be scheduled and the individual who wishes to reside in the United States should find out if their visa is approved or denied, after the interview.
Proper submission of fees and documentation is an integral part of the process of becoming a lawful permanent resident. A denial can be based on insufficient documentation or inadmissibility issues. A visa attorney in Washington DC could assist individuals in gathering the proper documentation, submitting the requested documents in a timely manner, and submitting any waivers of inadmissibility that may be appropriate.
Non-Immigrant Visas
An individual who wishes to visit the United States and remain only temporarily should apply for a non-immigrant visa. There are many different categories of non-immigrant visas, based on the purpose of the visa. Students, tourists, and individuals who wish to visit family members in the United States may find that a non-immigrant visa is the proper type of visa for their travel.
Even though non-immigrant visas are for individuals who do not plan to remain permanently in the United States, the process can be complex. A visa lawyer in Washington DC could provide guidance and assistance to individuals who wish to travel to the United States for temporary work, school, or leisure. It is important to choose the appropriate type of non-immigrant visa for the individual's purposes, as restrictions may apply to certain categories.
Contact a DC Visa Attorney Today
You could face significant delays or a denial based on insufficient or inaccurate information in your visa submissions. Whether you hope to enter the United States for your job, your education, or for leisurely sightseeing, it is important to identify the visa that is most appropriate for your activities and to follow the relevant procedures for obtaining the visa.
Having a seasoned immigration attorney by your side, throughout the visa process, can be invaluable. If you are interested in traveling to the United States and remaining permanently or temporarily in the U.S., call a Washington DC visa lawyer to discuss how a legal advocate can assist you.