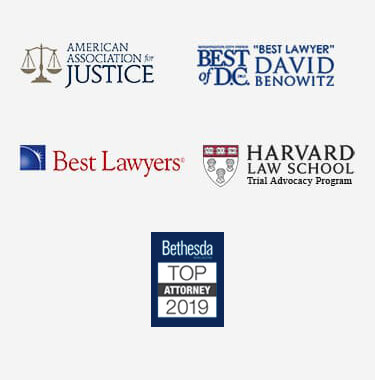 How to File a VA Claim in DC
Those who have been injured due to the negligence of a doctor or another employee of the Veterans Affairs (VA) health care system can file damage claims in two different ways. The best known and most often used method is to file a claim – and if necessary, a lawsuit – through the Federal Torts Claims Act (FTCA). The other method is to file a Section 1151 claim for disability compensation with the VA. There are advantages and drawbacks to both methods, and, in some cases, compensation can be sought using both methods.  Luckily, an experienced medical malpractice attorney with our firm can help anyone who needs assistance pursuing compensation.
Advantages and Drawbacks to FTCA and Section 1151 Claims
The main difference between FTCA claims and Section 1151 claims lies in how the injury occurred and by whose negligence. FTCA actions involve the negligence of any VA employee that result in your injury, such as an administrator who improperly managed your case. On the other hand, compensation through a Section 1151 claim is limited to injuries suffered at the hands of a medical or surgical professional at a VA hospital (see list of VA Medical Centers).
Filing for damages is usually less complicated under Section 1151 than an FTCA claim since the necessary threshold of evidence needed to prove negligence through a Section 1151 claim is not as stringent as with an FTCA claim. Section 1151 claims are also usually settled faster, though the appeals process can be just as unwieldy as FTCA suits. Often, it can take several years to receive damages through an FTCA claim.
If you're confused or unsure about how to file a VA claim in DC, contact our law offices and a friendly member of our legal team will conduct a free initial consultation to see how we can help.
How to File VA Claim Correctly
The first step in the FTCA process is to file a Standard Form 95, which is a Claim for Damage, Injury, or Death, and can be viewed in this pdf. This must be done within two years of the time of injury, or the statute of limitations expires. Unlike an 1151 claim, an FTCA claim is not filed with the VA regional office where the injury occurred, but with the VA Office of General Counsel. The District of Columbia is in Region 3, which has an office in Baltimore, MD.
The first step is to fill out and file the claim form. Claimants can either fill out the form themselves or contact the Region 3 General Counsel office.
Per 28 U.S.C. Section 2401, all claimants must wait a minimum of six months for the VA to respond to their claim, but with so many people filing FTCA claims against the VA, it is not unusual for this waiting period to expire without receiving an official response.
If, at the end of the six month waiting period, there is no response or if the VA claim is rejected, claimants are then allowed to bring a negligence-based medical malpractice lawsuit against the VA.
Because there is no statute of limitations on disability compensation claims, those injured long ago can still apply for disability benefits from the VA.  You may file your claim by writing the VA a letter or by using the VA form called "Statement of the Case," which you can find on the VA website.
Information That Must Be on Either your FTCA or Section 1151 Claim
In filing either type of VA claim, injured veterans must clearly outline their injuries, the alleged negligence that caused the injuries, and a specific monetary amount of requested damages. Evidence that must accompany a claim includes:
Itemized bills for all incurred medical expenses as a result of the injury
An itemized list of expected medical expenses
A physician's statement providing a second opinion
A VA medical exam report
A statement from your employer confirming any time away from the job, if applicable
The VA cannot award more money than a claimant requests on an 1151, nor can a federal court award a greater sum than that requested in an FTCA lawsuit. This means that it is prudent for claimants to find help pursuing either type of action. It is possible, but complicated, to seek compensation through both processes, and in instances where claimants are awarded both FTCA and Section 1151 compensation, the amount of the FTCA lawsuit may be offset by the 1151 amount. A skilled DC medical malpractice attorney will be able to guide you through the process of how to file a VA claim in DC.  Our team is standing by to take your call, so contact our firm today to receive your free consultation.