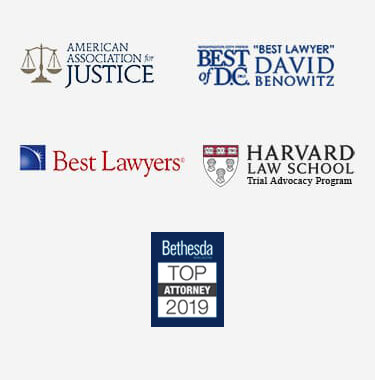 Maryland Nursing Home Wandering Lawyer
Nursing homes are required by law to provide staff that adequately attend to the residents living there. In some cases, cognitively impaired residents make their way around the facility without understanding where they are going, sometimes even leaving the home. This is called wandering and is most dangerous for patients with dementia and Alzheimer's disease.
If your loved one wandered from their nursing home and experienced injury, disappearance, or death, contact a Maryland nursing home wandering lawyer to discuss your options.
Nursing home care plans must implement preventative measures for residents known to wander and a failure to do so may constitute negligence. If an experienced personal injury attorney can prove this in court, you may be able to receive compensation.
What Causes Wandering?
Although there is no specific patient profile that indicates a high risk for wandering, patients with cognitive impairment are most likely to wander. At any given time, approximately half of nursing home residents could be at risk for wandering, making it a danger that must be taken very seriously by staff.
The following factors increase the likelihood of wandering:
Inadequately trained staff
Too few staff members
Lack of alarms and equipment to alert staff of wandering
Without the proper resources, wandering can quickly become a problem. A failure to provide the staff and resources necessary to prevent wandering falls under the category of nursing home neglect, which is one of the most common types of nursing home abuse.
Maryland Nursing Home Regulations
Maryland nursing homes must adhere to standards provided by the Code of Maryland Regulations (COMAR) for nursing homes. These regulations were adopted under the Code of Maryland General Health Article §19-343 and ensure that residents receive the treatment, care, and services necessary to live safely.
In the case of wandering, an attorney might find that the daily care provided to the resident was not adequate to prevent it. For example, if an Alzheimer's patient did not receive proper monitoring and left the premises unsupervised, this is considered a breach of the COMAR. If this elopement led to injury or death, the family may be able to receive compensation.
Wandering Preventative Care
Prior to staying at a nursing home, loved ones are required to consult with the staff and discuss problems unique to the resident. For example, if they know their loved one tends to wander, they must tell the staff so they can create a preventative care plan specific to this resident.
This plan might include:
Adequate staffing for the patient
Bed alarms to notify staff of wandering at night
Provision of a safe space to wander
Camouflage for exits
Proving Wandering Liability
To prove negligence, the plaintiff must provide documented evidence that the nursing home was notified of the resident's risk of wandering off and failed to provide a proper care plan. However, if they were not informed or the resident showed no obvious signs of risk, the nursing home might be able to avoid the charge.
In some cases, defense attorneys may look at records of the initial client meeting. If loved ones did not specify wandering as a risk, they might use this against the plaintiff. Given the variable nature of these cases, it is important to face them with the help of an experienced Maryland nursing home wandering lawyer.
It is also important to note that residents with Alzheimer's, dementia, or senility should always be considered a risk for wandering. This means that even if their loved ones did not notify the nursing home of a wandering risk, the home must still provide them with a proper care plan.
Compensation for Damages
Wandering itself is not considered reason enough to file a suit against a nursing home. To do so, the resident must have experienced at least one of the following:
Injury
Disappearance
Death
Compensation may be provided for medical bills, emotional pain, and other losses related to the case.
Work with a Maryland Nursing Home Wandering Attorney Today
If your loved one experienced injury, death, or disappearance after wandering from a nursing home, contact a Maryland nursing home wandering lawyer today. With the guidance of a legal professional, you can begin examining your options and may be able to receive compensation for your loved one's suffering.