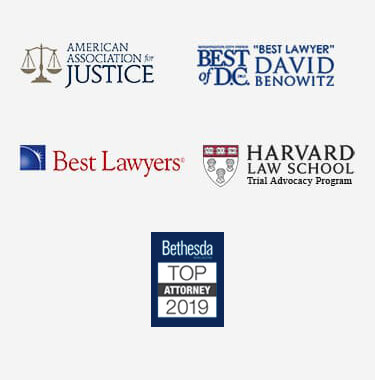 About the Mid-Atlantic Innocence Project
The Mid Atlantic Innocence Project (MAIP) is an organization that helps to defend and exonerate wrongfully accused and convicted people in Maryland, D.C., and Virginia. Those wrongfully accused and imprisoned have often gone without competent legal representation and do not have anywhere else to turn.
The MAIP also works to help prevent wrongful convictions by working with policymakers, and have already gotten 14 laws passed since their inception in 2000. You can read more about their work here.
The Case of Lamar Johnson
Dave Benowitz first got involved with MAIP in 2016, when he began representing Lamar Johnson, a man convicted in 2004 for the murder of Carlos Sawyer. In 2008 Johnson began filing to have his conviction overturned and, soon after, the MAIP began reinvestigating the case. This involved revisiting the crime scene and reexamining old evidence, as well as finding new eye-witnesses who offered contradicting testimonies to those originally heard in 2004.
Benowitz and the team at MAIP worked with the State Attorney's Office Chief of Conviction Integrity Unit Lauren Lipscomb to make sure that Johnson's case was heard, and on September 19, 2017, Lamar Johnson was able to stand up and walk out of the courtroom as a free man, cleared of all charges.
How to Get Involved
To make a donation to the Mid-Atlantic Innocence Project click here.
If you know a wrongfully accused or convicted person and you would like to submit their case for consideration, click here.
If you are an attorney or a law student and you want to help, click here.