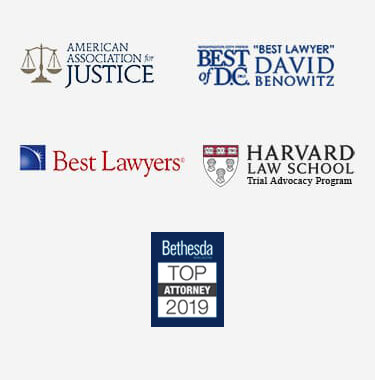 Maryland Nursing Home Sexual Abuse Lawyer
There has been a notable rise in the instances of sexual abuse among nursing home residents in Maryland over the past two decades. The incidents of sexual abuse are known to occur not only among the nursing home residents and staff members but also between the residents themselves.
This is why it is important to consult with a Maryland nursing home sexual abuse lawyer right away if you suspect that your loved one is a victim of such abuse. Your attorney can examine all of the aspects of your case and advise you of your best legal options going forward.
Proving Nursing Home Sexual Abuse
The lack of concrete evidence can make it difficult to detect nursing home sexual abuse. Another contributing factor is that while there are varied kinds of sexual abuse, only a few of these are associated with physical symptoms.
For instance, in a situation where one resident is regularly exposing themselves to another resident or showing them pornographic material, there will be no physical signs to indicate that this kind of abuse is happening. Even in instances where physical signs of abuse are seen, the chances are that such abuse could be attributed to a separate medical issue.
The offender(s) in this kind of nursing home sexual abuse case will typically choose victims who are unlikely to protest that they are being subjected to abuse or those who have no one to disclose the abuse to.
Irrespective of this, it is the responsibility of the nursing home management to ensure a safe environment for residents that is free from any kind of abuse, including sexual abuse. Even if nursing home staff is not involved in the abuse, it is the responsibility of the management to put an end to it and prevent future occurrences.
If one of your family members is a resident at a nursing home in the state and you think that they have been sexually abused, it is important to speak to a Maryland nursing home abuse lawyer that has been around the block before regarding these matters.
Is It Possible to File a Lawsuit Against a Maryland Nursing Home?
Just as doctors, hospitals, and healthcare providers can be sued, it is possible to file a lawsuit against nursing homes or various elder care facilities in Maryland. These kinds of lawsuits are quite common and are often resolved through out-of-court settlements.
At the same time, the nursing home cannot be held responsible for every incident of sexual abuse that a patient suffers. According to nursing home law in Maryland, you will not be able to proceed with a claim unless an action or some inaction on the part of the nursing home caused harm.
Abuse is widespread in nursing homes. This is evident from looking at inspection reports from even the most stellar or noteworthy nursing homes in Maryland.
All too often, nursing home patients are subjected to neglect and are also subjected to intentional sexual or physical abuse. In lawsuits involving nursing homes, the claims can be categorized as abuse, medical malpractice, neglect, or property liability.
It is not essential to identify or trap the abusive nursing home employee for you to sue the facility for sexual abuse though doing so provides you with a solid claim against the nursing home.
However, there is no need for you to name a suspect when attempting to hold the nursing home accountable for abuse. An elderly patient's complaints of sexual abuse or any indication of such abuse on their person are enough grounds in Maryland to file a legal claim against the facility.
Consult a Maryland Sexual Abuse Attorney Today
You should consult an experienced Maryland sexual abuse attorney if you are looking for legal counsel for a senior citizen who has been a victim of sexual abuse in one of Maryland's nursing homes or long-term care facilities.