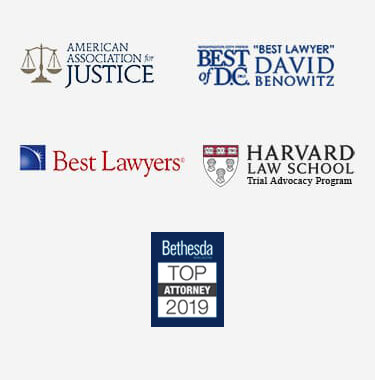 Damages in Maryland Nursing Home Abuse Cases
Abuse in Maryland nursing homes comes in one of two varieties. Most allegations of abuse arise out of a common personal injury claim. This can typically include slips and falls, assaults committed by staff members, or improper dietary plans.
The other form of nursing home abuse occurs when a nursing home provides poor medical care that leads to an injury. When this is the case, the plaintiff must pursue their claim as a medical malpractice case. The two categories of cases have many differences but a major one is the types of damages that a plaintiff may claim.
The damages in Maryland nursing home abuse cases will always include payments for medical care associated with the injury but may also include compensation for pain and suffering and any other emotional trauma. An attorney could help clients to better understand the potential sources of damage recovery in a Maryland nursing home abuse claim.
Sources of Compensation in Personal Injury Claims
Because most allegations of nursing home abuse arise from common personal injury claims, the types of compensation that plaintiffs can claim is identical to other cases such as car accidents or slips and falls. This is because these cases allege that the nursing home was negligent in their care for the injured party.
Damages in these cases always involve costs associated with bringing the plaintiff back to health. This can include the cost of an ambulance, emergency room treatment, surgery, and rehabilitation sessions. However, personal injury claims are focused on making the plaintiff whole again.
Because the victims of this abuse are elderly citizens, they may experience severe emotional trauma from the incident. A thorough claim must account for these losses as well. An attorney could help clients to accurately value their personal injury nursing home abuse cases.
Claims Based on Medical Malpractice
Medical malpractice claims are always more complex than those alleging mere negligence. A plaintiff in these cases must prove that not only did the injury occur, but that a failure on the part of medical personnel cause the injury. This involves working with a medical expert who testifies as to the proficiency of the medical staff in the case.
In addition, Maryland law strictly controls the maximum damages that a plaintiff can claim in a medical malpractice claim. According to Md. Code Ann. Cts. & Jud. Proc. §3-2A-09, non-economic damages in medical malpractice claims cannot exceed $800,000 in 2018.
Non-economic damages typically include pain and suffering and emotional trauma. These payments are made in addition to reimbursement for any new medical costs associated with the malpractice.
In addition, the maximum payment for any wrongful death suffered in a medical malpractice claim is 125% of the current maximum cap. This means that the current maximum payment for a wrongful death is $1,000,000.
A Maryland nursing home abuse attorney could help clients and their families to accurately total their potential damages in their claims.
Damages in Maryland Nursing Home Abuse Cases Vary
Nursing home abuse cases come in two forms. When the case alleges simple negligence on the part of non-medical staff, the case is treated like a common personal injury case. In these claims, plaintiffs can make demands for all medical costs, emotional trauma, and economic losses. The same goes for medical malpractice claims.
However, when the case involves medical malpractice, Maryland law strictly limits the amount of compensation that a plaintiff can claim. In either event, a Maryland nursing home abuse attorney could work with clients to press their claims for maximum compensation. Contact an attorney today to learn more.