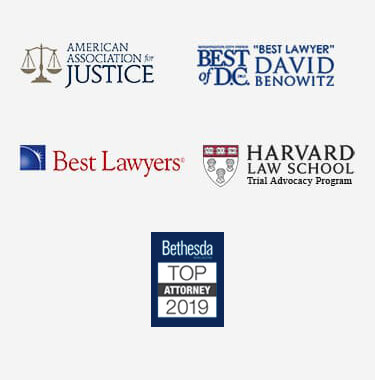 Willful Worker Scholarship Winners
As a workers' compensation lawyer, Mitchell Greenberg Attorney at Law understands the value of hard work. Each year Attorney Mitchell Greenberg offers the Willful Worker Scholarship to hear real life stories about what it takes to be a willful worker and why it is important to persist even when the work becomes challenging. Below are our past scholarship winners:
2021 Winner: Julia Quinn
Biography: Julia Quinn is a senior undergraduate student at the University of Connecticut, majoring in Biological Sciences and minoring in Urban and Community Studies.
Julia was born and raised in Sherman, CT, a small town with the population totaling close to 3,500 people. She always had a knack for learning, where she loved to explore different subjects like math and science.
It wasn't until high school where Julia's interest in medicine began. Being an athlete, she enjoyed diving into how the human body worked and how it applied to her workouts as a distance runner. Her favorite classes included AP Biology, Human Anatomy and Physiology, and Allied Health. Through these classes, she became drawn to a career in medicine and decided to pursue a pre-medical education at the University of Connecticut.
In college, Julia became exposed to some of the challenges that a career in medicine entails and how they have an impact on people from diverse backgrounds. She learned that while medical care accounts for 10-20% of one's modifiable health, the other 80-90% is based on social determinants, such as access to food, transportation, housing, and healthcare. To ensure that all people could achieve the most optimal health outcomes, these factors needed to be addressed. As a result, Julia began to volunteer as a social determinant of health screener in downtown Hartford, working with some of the city's most vulnerable populations. She spent her time leading patients through a social determinant of health screening and, in turn, connecting them with local resources in the areas they struggled the most. Julia spent her time making sure that every last patient got the help they needed, whether that be staying late or making calls on the patient's behalf. It was important to her that no patient was ever forgotten.
Ever since, Julia has continued to spend her time volunteering on a number of public health projects, including COVID-19 contact tracing, delivering health education lessons, and addressing the rise in chronic opioid use disorder. Throughout her career, Julia hopes to continue addressing health on a social and community level to ensure the best health outcomes for her future patients.
In August of 2022, Julia will get the opportunity to pursue her dream career as a physician and will begin the next phase of her education at the University of Connecticut School of Medicine.

Reaction Statement: "I'm so honored to be chosen as the recipient of the Willful Worker Scholarship. Thank you so much to Attorney Mitchell Greenberg and everyone at Price Benowitz for choosing to invest in my future and making my education more attainable. I am so appreciative of your support.
Most importantly, I am honored that you see the qualities of a willful worker in me. I admire Mr. Greenberg for his unwavering commitment to his clients and the way he works so hard on their behalf. I hope I can have the same kind of impact on my own patients in the future.
Thank you again for your generosity!"
2020 Winner: Wiley Skaret
Biography: Wiley Skaret is a home-schooled 19-year-old young American classical pianist and improviser. Born in Indiana, he began studying piano in the Washington, DC, area at age five. Before his 6th birthday, Wiley gave his first solo piano concert to include an on-stage improvisation, which was soon followed by his 2009 New York City debut at Carnegie Hall. Since that time, Wiley has won various awards, to include MTNA first-prize state winner in Arizona, Colorado, and Virginia, first-prize winner of the Asian American International Piano Competition, and first-prize winner of the American Protege International Concerto Competition.
In 2014, Wiley moved from the United States to Bogota, Colombia. There, he continued his concert career, playing as a featured guest throughout Colombia in venues such as Bogota's National Museum, the Teatro Fabio Tadeo Lozano, Manizales' Teatro Fundadores, Medellin's Teatro Pablo Tobón Uribe, the Cartagena Convention Center, and the U.S. Ambassador's Residence for various events, including the 2016 U.S. Independence Day Celebration, where he opened for Los Lobos.
Wiley is honored to have played Beethoven's First Concerto with the Corpas University Orchestra in 2015, to include an on-stage improvisation of Beethoven's "Unfinished" Cadenza. In 2017, he performed Grieg's Piano Concerto with Spanish conductor, Gorka Sierra, and the Caldas Orchestra in Manizales, Colombia. The Manizales-based newspaper, La Patria, labeled the performance as "Incredible!" And in late 2017, Wiley was honored to play under the baton of Maestro Andres Jaime and the Antioquia Symphony in Medellin, as Colombia's 2017 National Soloist Champion. National radio station, La FM, reported that Wiley's audiences were left with "mouths wide open!" In 2019, he performed Mendelsohn's first concerto with the Bogota Philharmonic Orchestra in two back-to-back sold-out concert halls. After hearing Wiley's improvisations shortly after the concert, Latin Grammy awarded singer-songwriter Carlos Vives characterized Wiley as, "One talented bad-ass."
In 2017, nationally-syndicated newspaper in Colombia, El Espectador, referred to Wiley as the "Pianista de las Buenas Causas." Indeed, Wiley made his international concert debut in Guatemala at age 12, playing sold-out back-to-back concerts in Guatemala City, raising over $15,000 USD for Guatemala's Margarita Tejada's Down Syndrome foundation. After moving to Colombia, Wiley created a non-profit foundation called "James 1," responsible for creating a scholarship endowment for the children of Colombia's fallen police heroes. As part of Wiley's leadership of this initiative, Wiley and his team of U.S. cinematographers have produced music videos throughout Colombia — from Bogota, to Guasca, to Chingaza National Park, to Pereira, to the Valle de Cocora, to Cartagena, to Isla Baru, and to La Guajira — and given benefit concerts in support of the cause. After much hard work, James 1 is currently supporting eight young students as they study in universities all around Colombia. To see Wiley's music videos and to learn about his project for the Colombian National Police, please visit www.james1.net.
Apart from his performance schedule, schooling, and foundational interests, Wiley is proud to have worked at the U.S. Embassy in Bogota, Colombia: first, as an intern at the Office of the Judicial Attache; second, as a protocol assistant to U.S. Ambassador Kevin Whitaker; and third, as an assistant to the CBP attache. Wiley also enjoys a number of outdoor activities including slalom water skiing, equestrian jumping, and motocross.
In August of 2021, Wiley will begin his studies at Stanford University, where he plans to pursue a degree in music and complete the Management Science and Engineering program.
Reaction Statement: "I am honored to be the recipient of the Willful Worker Scholarship. I thank Price Benowitz for its strong commitment in support of the next generation of university students who seek to be intentional in their work so that we may achieve great goals for great things.
This scholarship inspires and propels me to find good work and to give my all in furtherance of worthy goals. I am grateful and honored to receive an award from a law firm that values good work, hard work, willful work, and work done with excellence – and I look forward to using this scholarship to continue doing just that.
Thank you, Mr. Greenberg and Partners, for your support."