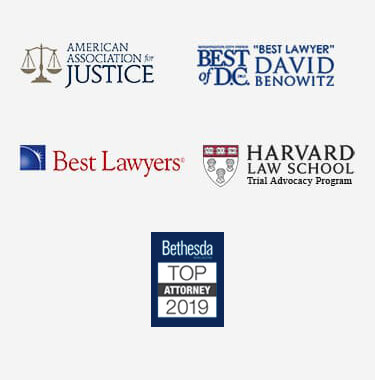 Landlord/Tenant Contract Disputes in DC
With every landlord/tenant relationship, there is an understanding that in order for a renter to occupy property that is not theirs, they must pay an agreed-upon amount of money to the landlord for the right to do so. This relationship is governed by a legally binding contract outlining each party's rights and responsibilities. There may be other terms that apply as the relationship develops, it became more standard. When one party fails to live up to the outlined standards and there is a landlord/tenant contract dispute in DC, it may be necessary to get in touch with a dedicated attorney.
How Lease Disputes Arise
Contract disputes between two entities generally arise once one party fails to deliver what they're required to deliver in the contract. For the tenant, it's generally maintaining the property that they are using and paying rent. The landlord is usually responsible for delivering a property that is safe for the tenant to use and occupy and that is up the housing code. This also generally means that the property should be free of pests, bugs, or rodents, and in generally clean condition, with working appliances and amenities. Any perceived violation of these standard requirements could lead to legal action and a contract dispute.
Complicated Aspect of Landlord and Tenant Contract Conflicts
In Washington DC, the laws tend to heavily favor tenants over landlords. This generally means that landlords may have to endure non-payment from their tenants for some time and go through the legal loopholes before they can get a judgment and get the non-paying tenant out of their property.
For tenants in breach of their lease, it is hard for them to pay off the amounts that are owed because when they violate a lease and they're evicted, they owe not only the back payments, but they would also owe what the landlord would have recovered, had there been no breach. These judgments can go into the thousands of dollars, which people are already breaching a lease because they may be unable to pay.
While it is relatively easy to prove that a leaseholder may not have paid their rent as receipts are readily available. A leaseholder may have certain defenses for non-payment such as if the landlord is not providing a clean place or they are not providing something else detailed in the lease that they were required to do. Another extremely common landlord/tenant contract dispute is when a landlord tries to wrongfully evict a tenant by unlawfully throwing the tenant out, cutting off their utilities, or not giving fair warning before moving the tenant's belongings from the premises. In these cases, a qualified local lawyer may be the best option.
How an Attorney Could Help
If you find yourself involved with a breach of a contract dispute with either your landlord or a tenant, it is essential that you contact an experienced civil litigation attorney right away. As a tenant, you may have valid and legal reasons for non-payment of rent, or eviction may be unlawful.
In the District of Columbia, the laws tend to favor tenants over landlords, so if you have leased your property and are now involved in a landlord/tenant contract dispute in DC, working with experienced legal counsel may be your best option. Call right away to get started on your case.