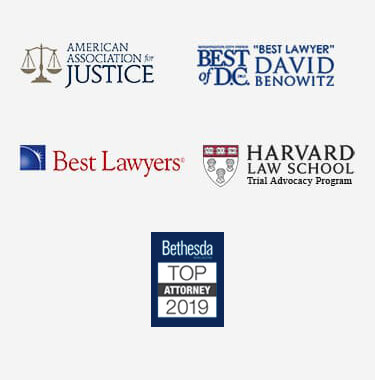 DC Child Injury Lawyer
Premises liability law requires that landowners maintain a reasonably safe environment for people visiting his or her property, and in Washington, DC, children on property merit an extra measure of protection. Property liability laws extend further for children than they would for an adult who is visiting the property because it's assumed that a child does not have the maturity necessary to identify and avoid potentially dangerous situations. If you have a child who has been injured by unsafe conditions contact a DC child injury lawyer as you may be able to receive compensation for the cost of medical bills and other expenses.
DC Children on Property Liability
In most cases, landowners are not responsible for the safety of trespassers who are on their property illegally. However, in DC, children on property are afforded greater protection under the law in order to account for their inability to make mature decisions.
DC premises liability law can require landowners to take greater care concerning some potential hazards on their property when they know there is a possibility that children will be present. If a landowner is aware of a potentially dangerous situation, he is responsible to act upon that knowledge by taking reasonable steps to get rid of the danger or offer protection. If your child has been injured because someone didn't take the necessary steps to alleviate that danger contact a DC child injury lawyer to discuss your legal options.
When Can a Landowner Be Held Liable?
A landowner can be held liable for physical harm to a child if:
He or she knew about a dangerous condition on his premises that was likely to cause injury or death to a child.
He or she knew that children were likely to trespass (as in the case of a swimming pool that is likely to attract children).
He or she failed to place warnings, protections, or take other reasonable measures to point out and protect children from the danger.
The burden of taking appropriate measures to eliminate the danger are considered small when compared with the risk to the child.
If all these conditions are met, a landowner could be held liable for the injury or death of a child who trespasses on his property without his consent. However, as a DC child injury lawyer can tell you, courts will often also consider the parent's responsibility to protect and supervise their children and to keep them from committing violations of the law on someone else's property. In DC, children on property who have done something illegal are not eligible to file a lawsuit. In addition, if the dangerous situation was obvious and a parent or guardian should have been able to identify the danger and protect the child, the property owner might not be considered responsible for the injury.
What Should I Do if My Child Has Been Injured?
If you suspect that the negligence of a business or landowner has resulted in the injury or death of your child, it is important that you contact a lawyer who can explain your rights to you.  Our law offices have experienced DC child injury attorneys who can speak to you about the facts of your case, discuss your options, and identify a plan for moving forward. Your family deserves to know what can be done to protect your and your child's rights in a case of premises liability, and we'll see that you receive the best in legal counsel for your case. Contact a DC child injury lawyer today for a free consultation.