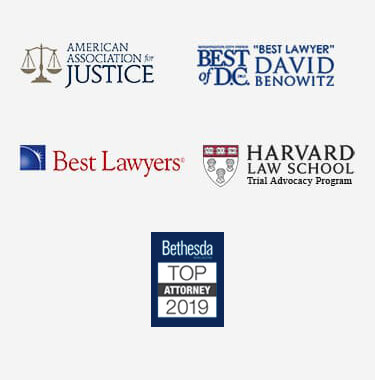 Low-T Lawyer
Testosterone therapy ("Low-T") treatment has been prescribed to many men to combat the extreme decline of the male hormone as they age. Testosterone therapy was designed to strengthen bone density, increase sex drive, and help build muscle mass in men who suffer from unnaturally low levels of the hormone.
Even though the US Food and Drug Administration (FDA) has approved these drugs for men with Low-T levels, injury claims are beginning to appear on court dockets against the makers of prescription testosterone products. Patients are alleging a variety of testosterone-induced side-effects, such as heart attack, stroke, pulmonary embolus, and deep vein thrombosis.
As a result of these claims, and several recent studies, the FDA is taking a second look at the "Low-T" prescription industry with particular scrutiny toward the following testosterone therapy products:
AndroGel
Fortesta Testosterone Injections
Axiron
Androderm
Potential Health Risks from Low-T Therapy
The testosterone manufacturing industry's claims have lured thousands of men who suffer from low testosterone levels, or who are experiencing the natural reduction of testosterone as they age, to doctors' offices in search of prescriptions.
Also known as androgen replacement therapy, testosterone supplements are aggressively marketed as the quickest way to help aging men improve their sex lives, "organically" increase muscle mass and "safely" boost energy levels. In some marketing campaigns, it is alleged that the drug makers have begun to target younger men.
Critics insist manufacturers have failed to make clear that potential consumers should have a thorough check-up to ensure they are not at risk of stroke, heart attack, or other serious and possibly life-threatening complications before embarking on the use of low testosterone treatment.
A study published in the Journal of the American Medical Association (JAMA) in 2013 found a compelling link between testosterone therapy and increased heart attack rates, strokes, and wrongful death. The JAMA article points to a jump of 30 percent in the risk of heart attack or stroke in men who took taking the testosterone when compared to men who took a placebo.
Men who suffer from low testosterone often complain of mood swings, frequent feelings irritability and depression, and sexual dysfunction. Physical changes can also occur in men who take prescription testosterone, such as:
Increase in body fat, decrease in muscle mass
Decrease in hemoglobin with mild anemia
Osteoporosis
Decrease in body hair
Adverse changes in cholesterol levels
A frequent allegation by AndroGel injury plaintiff surrounds deceptive marketing campaigns. Only approved by the FDA for use in men diagnosed with clinical hypogonadism, the plaintiffs assert that AndroGel and its companion drug makers have launched slick advertising campaigns which strongly assert that any man who "suffers from" fatigue, sadness, and decreased sex drive can benefit from their supplements.
Why You Need a Low-T Lawyer
"Low-T" lawsuits are relatively new and, as such, still being explored. So far, no multidistrict litigation (MDL) status has been established because there aren't enough filed – yet. However, as more accumulate in the coming months, the U.S. Judicial Panel on Multidistrict Litigation will likely centralize these lawsuits into an MDL to streamline the process. Many people ask, "What is the difference is between MDLs and class action lawsuits?"
A class-action lawsuit is where a large group of people files a lawsuit as a group. They tend to be represented by one attorney or law firm, are suing the same defendant, and, if they win, divide any damage awards. MDLs, on the other hand, are often established when the number of individual plaintiffs and defendants is vast.
With MDLs, individual plaintiff cases against the same defendant at the same time can be temporarily consolidated for the purposes of examining evidence and receiving testimony from experts, then applying what a judge deems appropriate to every individual civil action that is part of the MDL. There are a lot of moving parts to this process that can make things really complicated.
An experienced Low-T lawyer is best-suited to explaining the intricacies of these cases and helping you to determine if you have a viable personal injury claim. Read our Low-T resources in addition to speaking with a dangerous drugs attorney:
Generally speaking, the filing of a defective drug product liability claim is justified if you have been harmed by the negligence or misrepresentations of a drug manufacturer. Some bad drug lawsuits include charges against the manufacturers for their failure to warn of known dangers, defective manufacturing, and/or breach of warranties.
If you are currently undergoing treatment for low testosterone or receiving testosterone therapy, discuss the increased risk of heart problems with your doctor immediately. If she or he determines that you have suffered an injury as a result of your Low-T therapy, find an experienced Low-T lawyer as quickly as possible.