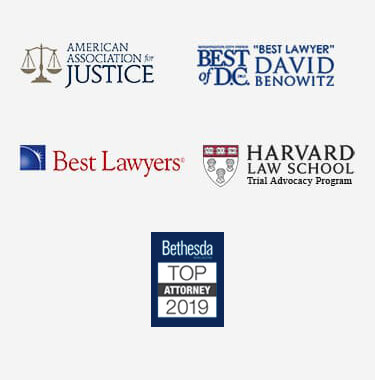 Frederick Personal Injury Lawyer
When another person causes an accident, they could be held liable for damages. If you or someone that you know has been injured due to another person's negligent or reckless actions, you might have grounds to seek compensation for damages. A Frederick personal injury lawyer could help you build a strong if you have been injured in an accident.
Common Types of Personal Injury Cases
Accidents can occur anywhere and can be caused by anything. If another's negligent actions cause an accident, they could be held liable for damages. The most common types of personal injury cases involve:
Animal attacks
Automobile collisions
Slip, trip, and fall accidents
Medical negligence
Birth injuries
Property accidents
Wrongful death
Nursing home abuse and negligence
Occupational hazards
Faulty products
Hazardous drugs
Deadline to File a Claim in Frederick
In the State of Maryland, there are deadlines in place to file a personal injury claim. The statutory deadline for personal injury claims is three years from the date of the accident, per Maryland Courts and Judicial Proceedings § 5-101. There are limited exceptions to this deadline, which means that in most cases if someone fails to start their lawsuit within three years of the date they are injured, the court would not let them recover compensation.
For example, one possible exception is when the person does not discover they injured right away. In such circumstances, the three-year filing window would not begin until the person learned that they had sustained harm. A knowledgeable personal injury attorney in Frederick could explain the time limitations for filing a lawsuit in detail and help someone file their case accordingly.
Liability in Frederick Personal Injury Claims
Personal injury claims can stem from a range of incidents, from auto accidents to medical negligence to nursing home abuse. In order to pursue compensatory damages, the injured person must be able to prove that the party or parties they are accused acted negligently and are liable for their harm.
Negligence is composed of four elements, including duty, breach of duty, causation, and damages. Therefore, to make a personal injury claim for damages, the claimant's attorney must be able to prove that the accused party owed the plaintiff a duty and breached this duty, which caused their injuries and damages.
Sometimes, the court may decide that the claimant, as well as the at-fault party share liability for the underlying incident. If the claimant is determined to be partially at fault for their own injuries, this would completely preclude the injured party from recovering compensation. It is best to speak with a diligent Frederick personal injury attorney who could investigate the incident, determine the liable party and advise the claimant of their legal options.
Types of Compensation for a Claim
Any of the common types of personal injury accidents named previously could result in serious damages. Accordingly, someone who has been injured in an accident caused by another person's negligence could be entitled to various forms of financial recovery.
Injured claimants may be eligible to recover compensation for damages such as lost wages, hospital bills, ambulance costs, prescription expenses, therapy bills, doctor visits, and other direct costs stemming from the accident. The injured party could also recover compensation for their non-economic losses such as loss of quality of life, loss of consortium, emotional anguish, pain, suffering, mental distress, and lost future earning ability.
In some situations, Maryland courts may award punitive damages as a way to penalize the liable party if their behavior was particularly egregious or intentional. A seasoned attorney could calculate the injured party's damages and help them recover compensation that covers the full value of their injuries.
Seek Help from a Frederick Personal Injury Attorney Today
An accident such as a slip and fall, motor vehicle collision, and even an animal attack could cause many consequences. Often, injured individuals are left with high medical expenses, pain, and financial hardships. Fortunately, the injured party may be eligible to recover compensation for damages with the help of an experienced attorney. A Frederick personal injury lawyer could explain your legal rights in detail and advocate for the compensation you need to move forward.
Schedule a consultation today to discuss your case.