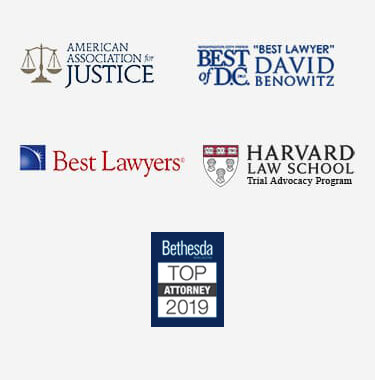 Maryland Car Accident Lawyer
Car accident victims may have a legal right to compensation under Maryland law. If you have experienced serious injuries due to a recent wreck, a Maryland car accident lawyer could help you determine whether you may be entitled to compensation.
A compassionate personal injury attorney could negotiate with insurance companies on your behalf, and if needed, present your case before a judge or jury. Call today to discuss your claim with a lawyer and learn more about what civil remedy may be available.
Negligent Causes of Car Wrecks in Maryland
Some common cause of car wrecks which may lead to devastating injuries include:
Distracted driving
Following too closely
Speeding
Texting while driving
Unsafe lane changes
Following too closely
Running a stop sign or red light
Driving intoxicated
A car wreck lawyer in Maryland accomplished in collecting necessary evidence to support a strong claim could thoroughly investigate the circumstances of the victim's case. An attorney could work tirelessly to hold the liable driver or drivers legally responsible for the victim's economic and non-economic losses.
Common Injuries
Serious injuries which may be sustained in a car accident include arm injuries, leg injuries, shoulder injuries, neck injuries, lacerations, burns, and head injuries. Spinal cord injuries, traumatic brain injuries, concussions, and permanent scarring may also result. While certain symptoms may not manifest immediately after the accident, it is vital for victims to seek prompt medical attention if they are injured in a crash.
Statutory Deadline to File a Car Crash Lawsuit in Maryland
In conformance with Maryland Code Annotated Courts and Judicial Proceedings §5–101, car crash victims have three years from the date of the wreck to initiate a lawsuit. When someone dies due to their injuries from the accident, the three-year timeline starts on the date of the decedent's death. This statutory deadline also applies to actions for property damage.
It is of significant importance that a car accident victim ensures their claim is filed by the close of the three-year window. If they do not file suit by the statutory deadline, the court may refuse to entertain their claim. Contact a Maryland auto accident attorney as soon as possible if the filing limit is fast approaching.
Collecting Compensation for Losses
Maryland car accident victims may recover several types of damages for their injuries, include economic damages, non-economic damages, and in rare cases, punitive damages. Economic damages include losses which have a specific dollar amount, such as lost income, medical bills, therapy costs, and associated expenses.
Non-economic damages, on the other hand, have no set dollar amount, and could encompass losses such as pain, suffering, disfigurement, scarring, and loss of consortium. Punitive damages also be awarded if the at-fault party's misconduct was especially appalling or malicious. Unlike economic damages, punitive damages are meant to punish the defendant for their egregious actions and discourage similar behavior in the future.

Maryland Negligence Rules
The state's contributory negligence rule could adversely impact a victim's right to financial recovery. Under this rule, if a victim is found to be even slightly at fault for the accident responsible for their injuries, they could be totally barred from compensation. If an injured individual is concerned this rule may apply to their case, it may be wise to speak with a competent lawyer who could review their circumstances and advise how to best proceed.
Seek the Guidance of a Dedicated Maryland Car Accident Attorney
If you have been injured by a negligent driver, you do not have to suffer in silence. A dedicated Maryland car accident lawyer could be your legal voice and a staunch advocate on your behalf. An attorney could work hard to secure the compensation you need and deserve to aid in your recovery.
Set up your appointment with a Maryland attorney today.