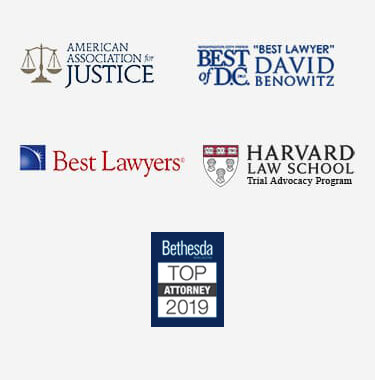 Important Qualities in an Attorney
When looking for an attorney to handle your injury case in DC, you want to find an attorney and/or law firm that you are comfortable with, and who you trust. Below, John Yannone answers some questions about the important factors to look for in a lawyer.
What are important factors to look for in a lawyer for an injury case?
The primary key is that the lawyer is a true litigator, who goes to court on a regular basis, and is not afraid to try a case. Many personal injury lawyers take cases but want to push settlement and don't have the reputation for trying cases and going against the insurance companies, corporations, or institutions. That does a disservice to the client, because the insurance companies know the reputation of the attorney and whether they're going to try a case or not.
If they're not known for being a trial litigator, then the insurance companies are going to take advantage of that, and the settlements may not be as valuable. They may low-ball, because they know that the attorney is not going to try the case. The insurance companies are very skillful and very tactical in the way that they look at cases. They know their adversaries, and that is part of the equation in terms of their evaluation of a case.
A primary consideration for a client would be to make sure that they're going with an attorney who is a seasoned litigator who has a history of good verdicts and fighting all the way as needed. Also, they should look for a firm that has the resources to pursue litigation cases, because they're not cheap. You've got to have a firm with the resources to pay for experts and trial costs, who can take the insurance companies and corporations to task.
What Specific Qualifications Should You Look For In an Attorney?
There are certain things that you achieve through the years – Super Lawyers, Avvo ratings, testimonials of clients, and results of verdicts. All of these things add up to experience and a track record so that someone can measure one lawyer against another.
Also, there are organizations you can join. If you're a litigator, you belong to The National Trial Lawyers Associations and others, which is a telltale sign that you're involved in all of those associations that keep up your skills.
There are measurements, but the foremost measurement is the experience and actual trial work of the attorney, because that's what the insurance companies and other companies look at in terms of knowing their adversary and what they're going to be battling.