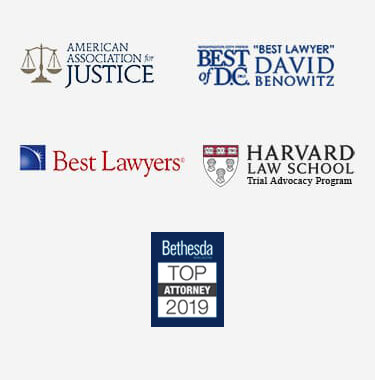 Maryland Nursing Home Coronavirus Lawyer
Nursing homes have clear guidelines and best practices for curtailing the deadly Coronavirus. Examples include routinely disinfecting all surfaces, and staff must wear facemasks and gloves at all times, all-essential visitors restricted from entering, and others. Unfortunately, many of those responsible for the care of residents in these environments act without regard for safety.
Residents may experience neglect, or proper preventative measures ignored, resulting in severe illness or death, which may warrant contacting a personal injury lawyer. Individuals who suspect that their injuries have resulted from the careless actions or a failure to take necessary precautions should contact a Maryland nursing home Coronavirus lawyer who may take steps to secure monetary compensation.
Coronavirus and Infectious Diseases in Nursing Homes
The Coronavirus poses a host of risks that make it potentially devastating in long-term care environments. Many elderly residents have weakened immune systems and other existing medical conditions. Many of the residents have dementia or similar problems that impair cognition who forget to wash their hands and conform to other precautions.
Nursing facilities have numerous employees coming and going that could potentially bring the virus into the facility and circulate it to others. Many residents are transferred to and returning from hospitals with potential exposure. Shortages in staff become exacerbated as some workers may have children at home due to school closures, and many part-time workers seeking work environments with less risk for exposure.
Civil Liability Cases for Negligence in Maryland
Personal injury cases are based on proving that the defendant was negligent. The elements necessary to include that a duty to care existed between the parties, the defendant breached this duty, and the breach caused the plaintiff's injury. Maryland is among only a few states that recognizes a contributory negligence rule, which bars a plaintiff from recovering damages if it is determined that they demonstrated any degree of fault that caused the injury.
Awards for certain damages are subject to a cap or limit. The limit does not apply to economic damages, such as compensation for medical expenses, lost wages, and repair or property replacement. Non-economic damages such as pain and suffering, emotional trauma, and loss of companionship are limited to approximately $800,000. However, the thresholds are adjusted regularly to account for inflation.
According to Maryland statute Maryland Code, Courts and Judicial Proceedings §5–101, plaintiffs must bring civil claims within three years of the data that an injury occurred. This statute of limitations extends to five years for cases of medical malpractice; however, if the injured party was initially unaware of the medical provider's alleged failure, a claim is permissible within three years from the date of identification or detection of the injury.
Contact a Maryland Nursing Home Coronavirus Attorney Today
We entrust nursing facilities to provide care for many of our most vulnerable individuals, who require assistance with daily living. Despite detailed regulation from federal and state agencies, many institutions fail to adhere to guidelines such as infection control measures needed for coping with Coronavirus. An experienced nursing home injury lawyer will understand how to investigate these matters and pursue civil action properly.
Highly-contagious diseases may spread rapidly through residential settings such as hospitals and nursing homes. They may pose a tremendous risk to the elderly and those who currently have existing medical problems. If you or a loved one who resides in a long-term care facility suffered harm, speaking with a Maryland nursing home Coronavirus lawyer is the best course of action for pursuing potential financial compensation.