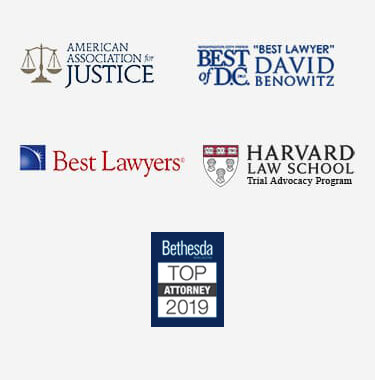 Understaffing in Maryland Nursing Homes
Understaffing of nursing homes is a serious problem, across the country and in Maryland. When nursing homes are understaffed, the residents suffer and their health is more likely to decline. If you or your loved one experienced abuse or neglect in a Maryland nursing home, negligent understaffing by the facility management may be to blame.
A skilled and compassionate nursing home abuse and neglect lawyer who deals with cases of understaffing in Maryland nursing homes can help your family determine how best to proceed.
Facts About Understaffing in Nursing Homes
The truth is, most nursing homes are actually understaffed – even profitable, expensive nursing home facilities that appear to have all the bells and whistles experience understaffing. Figures regarding how widespread the understaffing problem extends in the U.S. range from 50 to as much as 90 percent of all nursing homes being understaffed.
Of course, those who suffer the biggest consequences of understaffing are the residents themselves, especially the ones who are the least independent and require the most assistance with daily living – in other words, the most vulnerable patients.
Understaffing in nursing homes affects all demographics, with both inner-city and rural nursing homes being especially hard-hit when it comes to attracting and retaining qualified nursing home staff, medical professionals, nurses, and certified nursing assistants.
The Effects of Nursing Home Understaffing
Understaffing a nursing home can have a far-reaching impact on nursing home residents, at every level of their care. One study of roughly 95,000 nurses across the US showed that nearly half of all nursing home nurses reported that being overworked caused them to fail to notice changes in residents' conditions. For instance, overworked staff could be more likely to leave a catheter in too long, causing infection.
In addition, understaffed nursing homes often:
Require staff to work long shifts, be on-call for lengthy periods, and at times work 24 or 36-hour shifts and extensive overtime, causing staff exhaustion, and raising the chance of accidents and medication errors.
Supply fewer supervisors and support staff members, which spreads staff thinly, gives lower-level staff more authority and less oversight, while also stifling the decision-making power of nurses and more experienced staff to adequately treat problems as they arise. This results in, conversely, less personalized care, as well as less standardization of care.
Are underfunded, in addition to being understaffed, and thus pay lower wages, have poorer working conditions, experience high staff turnover, and employ less skilled workers.
Experience an increase in both neglect – since staff are spread too thin – and abuse, since staff may become frustrated more easily and lash out at patients. Overtired, overworked staff may also resort to using controlled substances to work long shifts, leading to unpredictable behavior and outbursts.
Have patients who suffer pressure sores and bedsores, poor nutrition, infections, pneumonia, influenza, inadequate hydration, wasting and weight loss, depression, and many other problems as a direct or indirect result of understaffing.
Talk to a Maryland Nursing Home Abuse Attorney Today
With understaffing in Maryland nursing homes being such a widespread problem, many families are seeking to hold negligent facilities accountable for the injuries suffered by residents.
If you or your loved one suffered damages due to a negligent nursing home's conduct, an experienced Maryland nursing home abuse and neglect lawyer can help you determine what compensation you may be entitled to obtain.