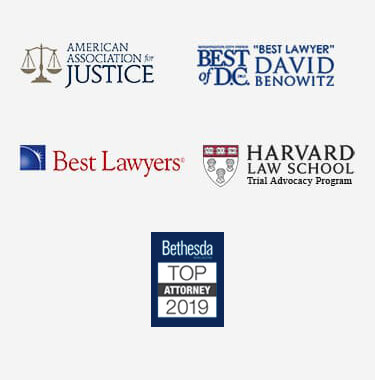 Washington DC Family Immigration Lawyer
There are many ways in which separated family members may be reunited in the United States. Being apart from your husband or wife, children, or parents can be extremely difficult. If you are a U.S. citizen or permanent resident, you might be able to help your family members lawfully enter the country.
Various requirements and restrictions apply to family-based visas. A seasoned immigration attorney can explain the steps that you will need to take in order to obtain a visa. Immigration issues can be complicated, but a dedicated lawyer could help. Call a Washington DC family immigration lawyer for a confidential consultation today.
Visas for Family Members
A U.S. citizen can submit a petition for family members to enter the United States, based on their relationship. There is a hierarchy of relationships, with immediate family members taking priority. Accordingly, a U.S. citizen may submit a petition on behalf of their:
Husband or wife
Children
Siblings
Parents
The U.S. citizen submitting the petition will have to submit an Affidavit of Support as well. The Affidavit of Support serves to demonstrate that the family members who come to the United States will not have to rely on the government for financial support. Instead, the citizen provides documentation to show that they are capable of supporting the family members when they arrive. A co-sponsor may assist in meeting the financial requirements, if necessary.
A citizen may also file a petition for their fiancé to come to the United States. If a legitimate relationship exists, then a K-1 visa allows the individual from another country to enter the United States for the purpose of marriage to a U.S. citizen. The couple will have 90 days to get married once the K-1 visa holder enters the U.S. Once they are married, the spouse from another country may be eligible for lawful permanent resident status (Green Card).
Permanent residents can also petition for their spouse or child to come to the United States. However, a hierarchy of preference for certain family members exists for these visas, which will require the intending immigrant to wait until a visa is available for their category. The categories can affect the wait time for updates on an individual's status.
A birth certificate or DNA test may be required to support a family-based visa. A family immigration lawyer in DC can provide assistance in gathering supporting documents and complying with any requests for additional information.
Family Members of Refugees
A refugee or a person who has asylum in the United States may be able to petition for family members to enter the country. A husband, wife, or child under the age of 21 may be able to benefit from the refugee or asylee's status. If a refugee has become a citizen, then the appropriate process for bringing family members into the United States is the same process as other U.S. citizens. For more information, consult with a knowledgeable DC family immigration attorney.
How a Washington DC Family Immigration Attorney Could Help
Bringing family members into the country can require a lot of effort and commitment. There are numerous forms, requirements, and steps which an individual must be able to follow. Mistakes or missing information can lead to a denial.
If you would like to bring family members from abroad to the United States, you might be able to benefit from the services of an immigration lawyer who will work tirelessly on your behalf.
Contact a Washington DC family immigration lawyer as soon as possible, so that they may begin assisting you through the legal process.