Maryland Personal Injury Lawyers
A Team of 40 Experienced and Knowledgeable Attorneys Ready to Fight For You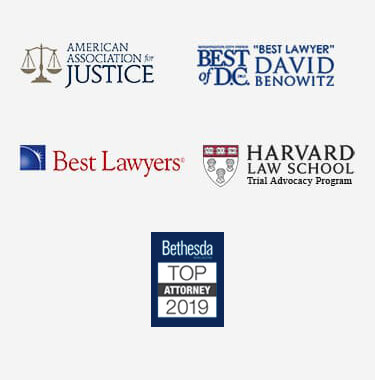 Maryland Nursing Home Fire Injuries Lawyer
When people worry about ways in which their aging relative in a nursing home might be injured, nursing home fires are often the farthest thing from their minds. Unfortunately, fires do occur in nursing home settings, and the effects can be catastrophic.
If your loved one suffered injury or died in a Maryland nursing home fire, an experienced Maryland nursing home fire injuries lawyer can help your family seek the compensation you need to recover some of your losses.
Facts about Nursing Home Fires
Nursing home fires are particularly devastating, since residents are often wheelchair-bound, or dependent on staff for mobility to escape the fire. This is why it is so important for nursing homes to have a clear escape plan in place, and for staff and residents to practice that plan.
According to the U.S. Fire Administration, there are roughly 2,700 nursing home fires each year. While typically fewer than five people die in nursing home fires, about 125 people suffer injuries. This figure is more than double the amount of injuries that typically occur when a standard medical facility experiences a fire. These losses are costly, carrying a price tag of around $13 million in property damage alone.
Most fires that occur in nursing homes are considered confined fires, meaning that they are confined to a cooking pot, trash bin, incinerator, chimney or trash compactor. These fires are not as dangerous, since they are more easily controlled. Unconfined fires involving the larger structure of a nursing home facility represent about a quarter of all nursing home fires, but have the most devastating impact.
The most common types of nursing home fires are cooking fires, electrical fires, and heater or appliance malfunction. A small number of nursing home fires are considered arson. However a fire begins, a nursing home has a duty to take steps to protect its residents.
Liability for Nursing Home Fire Injuries
There are many reasons why a court could find that a nursing home is responsible for injuries stemming from a nursing home fire. Some of the most common reasons a nursing home could be liable include that the nursing home:
Failed to follow fire code, have the property regularly inspected, or to conduct fire drills.
Had no fire escape plan in place, did not have the safety protocols posted, or staff failed to follow the protocols in place.
Allowed overcrowding, or debris or devices blocking hallways or exits.
Lacked smoke detectors, alarms, fire extinguishers, or a sprinkler system, or these tools did not work or were inaccessible.
Kept appliances in disrepair.
Engaged in inadequate vetting of hired employees, or failed to provide necessary training to staff members.
A skilled nursing home fire injuries attorney in Maryland can investigate the cause of a fire and whether the nursing home acted negligently.
Consult with a Maryland Nursing Home Fire Injuries Attorney Today
No matter the circumstances that led to your loved one's nursing home fire injuries in Maryland, an experienced nursing home abuse and neglect lawyer can be your advocate in holding the nursing home accountable.
Your experienced Maryland nursing home fire injuries attorney can look into just what happened to cause the fire, and whether the nursing home may be responsible for the blaze, or whether their delayed action or inaction exacerbated your loved one's injuries.
Maryland Nursing Home Abuse Lawyer