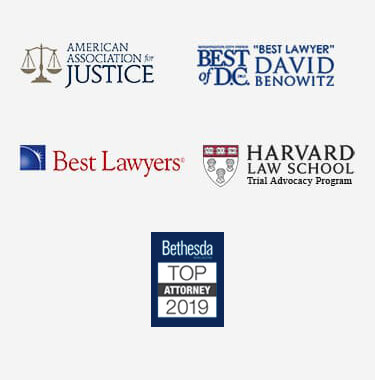 DC Lead Paint Lawyer
If you or your child were exposed to lead paint, it is very important to recognize symptoms of lead poisoning and to take prompt action. Lead paint exposure can cause devastating and long-lasting effects. Monitoring of lead levels and effective treatment is essential, although many of the long-lasting effects of lead exposure are incurable. A DC premises liability lawyer can help you to pursue a claim to get your medical costs covered and to get compensation for other losses so you can take care of yourself and your loved ones after lead exposure occurs.
How a DC Lead Paint Lawyer Can Help Victims
Lead paint was common in older buildings before the health risks were fully known. Today, many people throughout Washington, DC live, work, or attend school in buildings where there is still lead paint. When this paint begins to chip off and adults or children are exposed, the consequences to health can be devastating.
Victims can take legal action against negligent landlords and other property owners who failed to provide adequate warning and mitigation of unsafe lead paint in public or private spaces. Those who were exposed in rental properties and many other locations can file civil lawsuits against individuals and entities responsible for the exposure. Victims who work in jobs where regular lead exposure occurred may have the option to sue for damages, but could also make a workers' compensation claim.
The job of a DC lead paint lawyer is to help individuals and families to explore all of their legal options for obtaining compensation so they can maximize the chances of getting the money they need to deal with the after-effects of elevated lead levels.
Because symptoms and serious conditions may not develop for months or even years after initial exposure to lead, an attorney can also provide guidance on how those who have been harmed can make a strong case to prove who is actually responsible for their losses.
Compensation for Lead Paint Exposure
Infants and young children are especially susceptible to damage due to lead paint exposure, especially as young children may crawl around and get lead dust on them or may put paint chips into their mouth. The bodies of young children also absorb lead more easily and sustain greater harm due to exposure, according to Mayo Clinic. Children may also be harmed by exposure to lead in the womb when their mothers are pregnant and are in a location with lead paint.
Exposure to even small amounts of lead can affect brain development in children, leading to permanent damage. Lead exposure can also affect the nervous system and kidneys in both children and adults, and death is a possibility in cases where lead poisoning has developed.
Victims need to be fully compensated for medical costs associated with testing of lead levels, and should have treatments paid for all resulting illnesses which develop. In addition to payment of medical bills for past and ongoing treatment, those responsible for lead exposure can also be held liable to victims and required to provide payment for loss of income and for non-financial loss including pain and lost quality of life.
Contact a DC Lead Paint Lawyer
Lead exposure cases are complicated because it can be hard for victims to show who was to blame for exposure, and hard to conclusively prove the extent of damage caused by exposure to lead paint. An experienced DC lead paint lawyer can help those who have been harmed to conduct detailed investigations, find expert witnesses, and make strong damage claims. Call an attorney as soon as you suspect you or someone you love has been harmed due to exposure to lead.