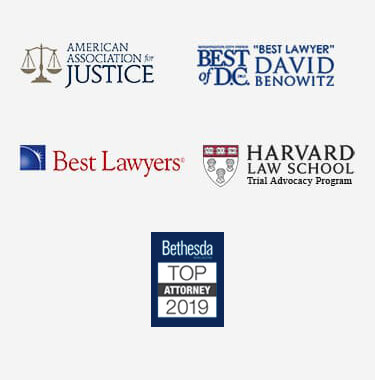 Frederick Catastrophic Injury Lawyer
While any type of personal injury can be painful and lead to months of lost personal and professional opportunities, comprehensive civil recovery is generally enough to make up for most of an accident's repercussions. Unfortunately, the same cannot be said when an accident borne of negligence results in a catastrophic injury, since no amount of money can make up for permanent scarring, the loss of a limb, or lifelong paralysis.
If you suffered an injury that will last the rest of your life because of another person's misconduct, you should make it a priority to speak with a Frederick catastrophic injury lawyer about your legal options. A personal injury attorney with experience handling sensitive, high-stakes cases like yours could provide essential guidance throughout the litigation process and persistently demand the compensation you need.
Recovering for Past and Future Losses
By definition, catastrophic injuries are those that have debilitating and invariably permanent effects on the individuals who sustain them. In light of this, effective civil recovery in a catastrophic injury claim must account not only losses the plaintiff has already suffered but also losses they are likely to deal with years and even decades into the future.
For example, if someone becomes paralyzed due to a violent auto accident caused by a drunk driver, the financial consequences of that accident might stretch far beyond emergency hospital bills and a few weeks of time missed at work. Depending on the accident victim's established skills and future career prospects, a paralyzing injury might leave them unable to keep the job they had before their accident, or even hold any gainful employment at all.
Likewise, they might have to shell out for future medical expenses related to rehabilitative care, modifications to their home to allow for some measure of mobility, and possibly even daily in-home care, among other things. A diligent Frederick catastrophic injury attorney could work tirelessly on an accident victim's behalf to valuate and seek fair recovery for all these kinds of future costs, as well as long-term non-economic forms of harm like loss of enjoyment of life and loss of consortium.
What Could Potentially Inhibit Recovery?
Unfortunately, there is only so much that even the most skilled lawyer can do to help a catastrophic injury victim in Frederick recover for non-economic losses, thanks to the damage caps established under Maryland state law. As per Maryland Code, Courts & Judicial Proceedings §3-2A-09, the maximum amount that any personal injury plaintiff may recover for "pain and suffering" damages is $890,000 as of 2021.
Additionally, MD Code, C&JP §5-101 sets a time limit of three years on most personal injury claims, meaning that catastrophic injury victims cannot wait until the full long-term value of their claims becomes known before filing suit. However, under MD Code, C&JP §5-201, the applicable statutory filing deadline may be tolled if a plaintiff is disabled to the point of being "mental[ly] incompetent" as a result of a catastrophic accident.
Talk to a Frederick Catastrophic Injury Attorney Today
Catastrophic injuries make for uniquely complex legal proceedings, since a comprehensive settlement or court verdict must cover the lifelong impact of a disability or disfigurement. However, it is possible to effectively and efficiently seek the restitution you deserve with help from compassionate legal counsel.
During a private consultation, a Frederick catastrophic injury lawyer could discuss your circumstances with you and guide you towards the right course of action for your future. Call today to learn more.