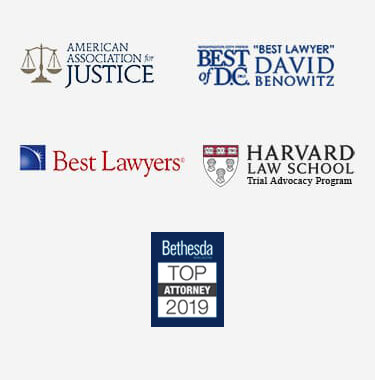 Frederick Dog Bite Lawyer
Like most states, Maryland has laws to hold negligent owners accountable when their pets attack another person and cause injury. For those who have little legal experience, filing a personal injury lawsuit can be difficult. If you or a loved one was injured by someone's pet, you may benefit from speaking with a Frederick dog bite lawyer.
A dedicated personal injury attorney could help you seek compensation for your damages. Call today to discuss your case with a member of our team.
State Laws Regarding Pet Attacks
Maryland Courts and Judicial Proceedings Code §3–1901 states that dog owners are strictly liable for the injuries their pets cause when out of controlling range. Under this statute, negligent owners may be held financially liable for any damages an injured party may suffer. A dog bite attorney with knowledge of these laws could help an injured party hold a negligent owner accountable.
Understanding Contributory Negligence Laws in Frederick
Injured parties may seek compensation under the common law theory of negligence. Dog owners have a duty to take reasonable precautions to ensure their pet does not harm another person and may be held liable if an injury does occur.
However, the state follows an approach known as contributory negligence. This doctrine states that if a jury finds that the injured party is partially at fault for the dog bite, the plaintiff will be barred from collecting any compensation. A nearby lawyer could help an injured party show they were not responsible for the dog bite.
Common Defenses to a Dog Bite Claim
In a personal injury case, there are a number of defenses an owner could use to argue against a plaintiff's claim. An owner may not be liable for a dog bite if:
The injured person was trespassing on the owner's property or committing another criminal offense on the property
The injured person teased or abused the dog, provoking the bite
The injured person was bitten while committing a criminal offense against another person, such as assault or battery
An injured person may also be barred from collecting compensation if the three-year statute of limitations has passed.
Other Possible Defenses to a Dog Attack Claim
When the dog is not "running free" out of reach of their owner, a "rebuttable presumption" applies. This means that the pet owner must prove that they did not know the animal could be violent or had no way of knowing the information beforehand.
The owner will need to present evidence that the dog showed no dangerous behavior in the past and had no record of any attacks. A local attorney could anticipate these defenses in a dog bite claim.
Retain a Frederick Dog Bite Attorney
Like most personal injury matters, dog bite cases vary depending on the specific circumstances of the incident. The attorneys at our firm could analyze the evidence in your case to build a strong claim.
If you or a family member was injured by someone else's pet, you may need to seek advice from a Fredrick dog bite attorney. Call today to discuss your legal options with a legal professional.