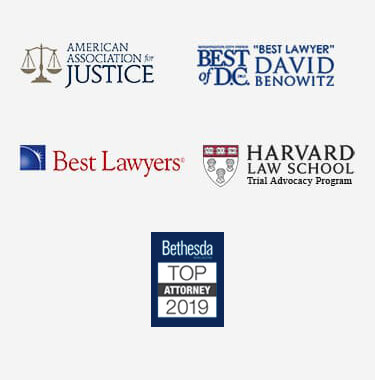 Frederick Premises Liability Lawyer
When someone is injured on another person's property, the premises owner may be liable to pay for damages. If you or a loved one were severely injured while on another's property, a Frederick premises liability lawyer could help you seek compensation.
A skilled personal injury attorney could investigate the cause of your accident and help you hold the negligent party accountable for their actions. With the help of a knowledgeable attorney, you may be eligible to recover compensation for medical expenses, pain and suffering, mental anguish, lost wages, and loss of enjoyment of life.
How are Visitors Classified?
Property owners owes a duty to all of their visitors to help ensure their safety. Maryland law classifies the duty owed by a property owner based on the type of visitor. The primary categories of visitors are invitees, licensees, and trespassers. The extent to which a property owner could be found negligent and liable for damages would depend on the type of visitor involved and the duty that was owed to them.
Invitees
Invitees are on the premises with the permission of the owner and for the owner's benefit. A restaurant customer or grocery store shopper are common examples of invitees. A property owner owes invitees a legal duty to check the premises intermittently to ensure they do not contain dangers conditions and to resolve or mark any dangers they discover to prevent injury.
Licensee
A licensee, on the other hand, is a person who is on the premises for non-commercial purposes, such as a family friend who visits the owner's home. The owner's duty to a licensee is to make them aware of any dangers on the premises and to take care to keep the premises free from risky conditions.
Trespassers
A trespasser is a person who is not permitted to be on the property and is there without the owner's consent. A property owner owes the lowest level duty to a trespasser, which is simply to avoid purposefully injuring them.
Types of Frederick Premises Liability Claims
A Frederick attorney could assist with all kinds of premises liability claims, including:
Tripping accidents
Slip and falls
Animal attacks
Negligent security
Pool accidents
Playground accidents
Injuries such as broken bones, burns, fractured bones, herniated discs, torn and strained muscles, knee injuries, shoulder injuries, and neck injuries are common in premises liability cases.
The Statute of Limitations in Frederick?
The deadline to file a premises liability lawsuit in Frederick is three years, per Maryland Courts and Judicial Proceedings § 5-101. This statute of limitations could be tolled or prolonged in unusual circumstances such as failure to discover the injured right away. In most cases, if a claimant fails to file a lawsuit within three years they may be ineligible to recover compensation for damages. A diligent Frederick lawyer could explain the statute of limitations to someone looking to file a premises liability claim and help them comply with the proper deadline.
Let a Frederick Premises Liability Attorney Help
Premises liability claims can be especially difficult to prove and require vigilant legal representation from the beginning. If you need help getting a claim started, a Frederick premises liability lawyer could answer your legal questions and help you file your case.
A skilled lawyer could assist you at every phase of your case, from submitting the initial documents to sending a demand for settlement to the property owner's insurance company or advocating your case at trial. To get started with your claim, call today and book your confidential consultation.