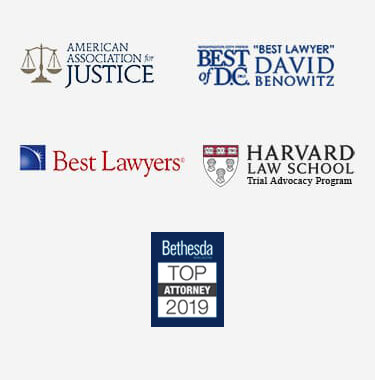 Virginia Bus Accident Lawyer
A professional Virginia bus accident lawyer can help individuals harmed in bus crashes try to recover compensation for damages suffered as a result of the negligence of another. Both bus passengers and other motorists involved in a collision may be entitled to monetary remuneration for losses resulting from a bus accident that causes injury. In a fatal bus crash, surviving family members may also be able to pursue a claim for wrongful death. Reach out to a NoVa personal injury lawyer today to learn about your legal rights and the options available to you for recovery after an auto accident.
Who Could Be Held Liable For Damages?
A plaintiff may be able to demonstrate negligence after a bus crash caused by:
A distracted driver
A speeding driver
A poorly maintained bus
A bus driver who is aggressive behind the wheel
What Laws Must Bus Drivers Abide By?
According to the Virginia Department of Motor Vehicles, a commercial driver's license (CDL) is required to operate any vehicle that accommodates at least 16 passengers, including the driver. Drivers who plan to drive a school bus will need to pass a school bus test and obtain a school bus endorsement on their license, even if the bus carries fewer than 16 total people. Bus drivers are obligated to follow all rules of the road, including Federal Motor Carrier Safety Administration (FMCSA) rules that apply only to buses and trucks. If any safety rules are violated and a bus crash results, individuals may pursue a claim for compensation. In these and other situations, a professional Virginia bus accident lawyer will help review police reports and other evidence to build a case showing negligence or wrongdoing.
Establishing Liability
A bus driver can be personally responsible for negligent behaviors or regulations violations that cause a collision to occur.  In most cases, however, bus companies are sued instead of, or in addition to, the driver. The Federal Motor Carrier Safety Administration requires $1.5 million in liability coverage for commercial buses with a seating capacity of 15 or fewer passengers and $5 million in coverage for other types of passenger vehicles.
What is Sovereign Immunity?
It is also common for the bus driver to be employed by a local municipality or other government entity. A school bus driver or a public transportation driver are both examples of public servants and government workers. There are special challenges when trying to pursue a claim against a public employee and/or against a government entity. This is because of sovereign immunity.
Sovereign immunity establishes the principle that the king (or in this case the government entity & public worker) can do no wrong. In 2002, the Virginia Supreme Court made clear in a case called Niese v. City of Alexandria that the doctrine of sovereign immunity is alive and well in Virginia. There are, however, exceptions to sovereign immunity and times when someone can sue if hurt in a school bus crash, a crash with a Virginia Metrobus, or another bus operated by the government. An injured individual will need to talk to a Virginia bus accident lawyer with experience in government negligence cases to make a claim.
How a Virginia Bus Accident Lawyer Can Help
A Virginia bus accident lawyer can help determine who to hold accountable for bus crash injuries and assist you in pursuing compensation through a court trial or a negotiated settlement with an insurer. You may be entitled to compensation for medical costs, wage loss, pain and suffering, emotional distress, or wrongful death damages. Talk to a skilled Virginia bus accident lawyer today if you or a loved one have been injured in a bus accident.