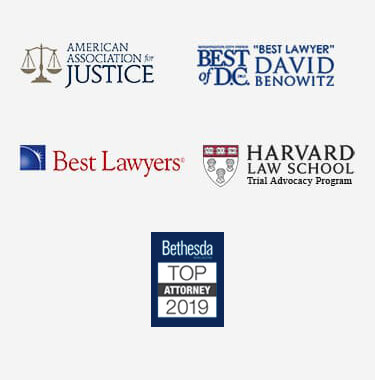 Frederick Bus Accident Lawyer
Buses, like all other motor vehicle accidents, can lead to serious personal injury. The damages sustained in a car accident may be amplified when there is a bus involved. The sheer size of buses and the number of people they can carry could lead to multiple parties being involved in a lawsuit.
If you have sustained injuries in a bus accident, get in touch with a skilled personal injury attorney right away. A seasoned Frederick bus accident lawyer could help you file a claim and recover financial compensation.
Types of Buses in an Injury Case
In an accident with two cars, one of the drivers is typically responsible for the wreck. Bus accident cases can be more complicated depending on the type of vehicle. The primary use of the bus could largely impact how a lawyer would approach a potential lawsuit.
School buses, for instance, have their own unique set of rules and regulations that differ from public commuter buses. Additionally, public transportation buses and local school buses are generally owned by the government. Any lawsuit involving these types of buses would have to follow special guidelines for suing a government entity.
Other private buses could be owned by large companies and/or rented to another group or person. If these bus companies transport people across state lines, they may be subject to federal law.
In these instances, identifying the primary negligent party may be challenging. An experienced local attorney could help injured parties determine who to file their lawsuit against depending on their unique circumstances.
Determining Fault in a Bus Collision Claim
In most auto accidents, the party that caused the collision is ultimately held liable for the wreck. The same is true for bus accidents, however, assigning fault can be difficult without the help of legal counsel. The cause of the accident can often impact who is held liable.
Common Causes of Bus Accidents
There are many factors that could lead to a bus accident, such as:
Road hazards
Construction sites
Defective auto parts
Poorly maintained bus
Potential Liable Parties in a Bus Collision Case
There are many people and entities that could be responsible for a bus accident. These parties could include:
The bus driver
Another negligent motorist
The government entity that owns the bus
The private company that owns the bus
The bus manufacturer
A construction company
Retain a seasoned bus accident lawyer who could ensure the proper negligent parties are named in the personal injury suit.
Recovering Damages After an Accident in Frederick
If an injured person can prove another party was responsible for the accident, they may be able to recover monetary damages. A claimant may be able to collect compensation for their economic and non-economic losses.
Economic losses could include costs of medical treatment and equipment, lost wages, and property damage. Non-economic damages could include loss of enjoyment of life or pain and suffering. An attorney could fight for injured parties' right to receive adequate compensation.
Seek Legal Help from a Frederick Bus Accident Attorney
The aftermath of any auto accident can cause stress for the injured parties. When a bus is involved in the collision, pursuing legal action can be more complex.
If you were injured in a collision, it may be wise to contact a Frederick bus accident lawyer. A dedicated attorney at our firm could handle your case while you focus on recovery.