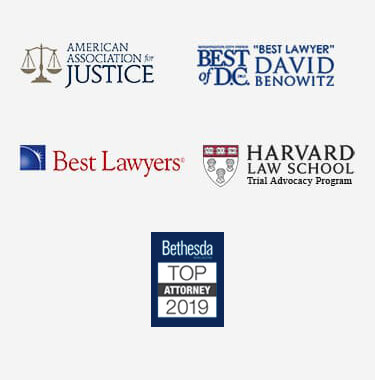 Virginia Nursing Home Abuse Lawyer
A Virginia nursing home abuse lawyer protects the elderly when the institutions charged with their care have failed them. Making the decision to place a family member in a nursing home or assisted living facility is difficult and emotional. For most families, the decision is only made after the realization that the family cannot provide the full-time care necessary for their elderly or disabled loved one.
For that reason, discovering nursing home abuse or nursing home neglect is emotionally devastating. The patient or resident was put into the facility for the purpose of receiving proper care; for abuse to result is the ultimate betrayal. Fortunately, you could obtain compensation and justice with representation from a seasoned personal injury attorney.
At Price Benowitz LLP, we believe in the dignity of patients and residents of nursing care facilities. When these individuals are subject to neglect, emotional abuse, physical abuse, or sexual abuse, we are dedicated to fighting for fair and just compensation for the injured victims, sending a clear message that elder abuse will not be tolerated. If you suspect that your loved one is the victim of nursing home neglect or abuse, call us to speak with a skilled NoVa nursing home abuse lawyer about your options.
The Duty of Care Owed by Virginia Nursing Home Facilities
A nursing home should respect the rights of its residents and treat them with kindness, care, and compassion. Sadly, many nursing homes in NoVa fail to meet this basic standard.
If a serious injury occurs when a patient or resident is under the care and supervision of a nursing home, the facility may be held liable, pending the case-specific context of the injury in question.
When nursing homes enter a contract to provide medical care and attention to a new resident, they often accept a degree of liability for breaching their duty of care that is required by law.
If you suspect that your family member is being neglected or abused in a nursing home, a skilled Virginia nursing home abuse attorney could evaluate your case and fight to hold the facility accountable for poor care.


What Rights Does a Nursing Home Resident Have in Virginia?
Under VA. Code § 32.1-138, nursing home residents are entitled to a set of rights that are protected by law. The facility must provide the necessary care and services that will allow residents to attain the highest practicable physical and mental well-being. Nursing homes must provide care for residents in a setting that promote the enhancement of each resident's quality of living.
Moreover, nursing home facilities must ensure residents are free from physical and mental abuse. If a facility fails to adhere to these duties, and a resident is injured as a result of this failure, the family of the victim may have the right to take legal action.
The duty owed to a resident may depend on a litany of factors, including the medical needs and overall health of the resident. When a senior living facility neglects the resident or fails to provide requisite medical care, the duty owed by the facility is left unfulfilled to the resident, who is entitled by law to a reasonable standard of care.
Proving Damages in Nursing Home Abuse Cases
Families may pursue a civil lawsuit if they believe their elderly loved one is being abused or neglected in a nursing home. If the parties are unable to reach an out-of-court resolution of the case, the court may schedule the case for trial.
If several legal elements can be proven, the victim may be awarded damages, such as:
Medical expenses
Lost wages
Non-economic damages
Punitive damages
For the court to award damages, the plaintiff may be tasked with the burden of proving that the nursing home resident suffered harm due to the negligent actions of the nursing home or by the staff members employed.
Many victims of nursing home abuse or neglect fail to report it. They often fear that the staff will retaliate if they speak up, or they may suffer from a condition that renders them incapable of reporting the negligence. However, they should know that they have a right to not be mistreated.
If you believe that your loved one has suffered harm from mistreatment and the nursing home breached their duty of care owed by nursing home facilities, you may be able to take legal action. Contact a knowledgeable NoVa nursing home abuse attorney today to learn more.
Signs of Nursing Home Abuse
If you suspect your loved one may be a victim of abuse or neglect in a residential care facility, there are signs which may help you confirm your suspicions. Things to look for include:
Unexplained cuts, bruises, or other injuries
Marks or bruise on the wrists (may indicate the use of unauthorized restraints)
Isolation or withdrawal
Personality changes
Bedsores or pressure sores
Weight loss
Dehydration
Overmedication or under medication
Dirty or torn undergarments
These symptoms are all red flags that nursing home neglect or abuse may be taking place. Document any indicators you observe and then call a Virginia nursing home abuse lawyer for more information on how you can protect your loved one. We understand that you are concerned about the welfare of your elderly or disabled family member, and we would proceed with your case as efficiently as possible. Our NoVa nursing home abuse lawyers would handle your case with the same commitment as if we were representing one of our own.
First Steps to Take if You Suspect Nursing Home Abuse
Nursing home abuse can manifest itself in a variety of forms, such as physical, emotional, and even sexual abuse. It is vital that family members stay vigilant as their elderly loved ones are vulnerable to such treatment and may be unable to advocate for themselves.
The first hurdle in many abuse situations is to identify the abuse. If signs of abuse are discovered, it may be difficult to know how to proceed. Ensuring your elderly loved one's safety is one of the first steps to take if you suspect nursing home abuse in Virginia.
Once their safety has been accounted for, it is recommended that you consult with a skilled nursing home abuse attorney in NoVa who could pursue a claim and seek damages for any injuries sustained.
How to File a Complaint About Nursing Home Abuse
Nursing home residents may be legally entitled to file a complaint within their nursing home. Moreover, staff members are required to reasonably accommodate any of these complaints.
Nursing home abuse is often underreported. Among the reasons for this is that many residents fear retribution from staff members. If family members suspect that a nursing home is abusing or neglecting their loved one, they may be able to hold them accountable by being an advocate in their place.
Discussing any alleged negligent actions with a facility manager or supervisor may provide family members clarity on what is occurring while they are away. Unless the family member suspects that their loved one is in imminent danger, it may be best for them to confront the nursing home's administration first. If the explanation is unsatisfactory or the resident's condition fails to improve or worsens, a complaint can be filed with the Virginia Department of Health.
Family members can also contact a Virginia nursing home abuse lawyer to discuss the situation and whether any legal action can be taken.
Can a Nursing Home be Held Liable for Abuse?
Family members may bring several types of claims against nursing home facilities, including actions alleging physical abuse, sexual abuse, or emotional abuse, financial exploitation, and false imprisonment.
Plaintiffs may institute a lawsuit for neglect. According to the Official U.S. Government Site for Medicare, nursing home residents are entitled to certain rights and protections while staying within a nursing home facility.
If the nursing home fails to grant their residents these rights or fails to provide reasonable care to adhere to a specific industry standard and that failure causes injury to the resident, an action for neglect may be brought.
Nursing homes are often held to a high standard of care. The federal Nursing Home Reform Act of 1987 requires that all facilities who receive Medicare or Medicaid funds maintain a safe environment for all elderly residents. Federal regulations also require that all residents of nursing homes have a right to be free of any type of abuse or neglect.
Virginia Nursing Home Abuse Trial Process
Fortunately for the victims of nursing home abuse, many claims for personal injuries end without ever getting to court. In many cases, the evidence against the negligent nursing home and the abusive employees is so overwhelming that the nursing home moves quickly to settle the claim.
However, a number of plaintiffs must argue their case before a jury to obtain the compensation that they deserve. This is a complex process that begins long before the day of the trial.
The Virginia nursing home abuse trial process starts when a plaintiff or their attorney files a complaint in court, consists of months of pretrial hearings and gathering of evidence, and finally culminates with a trial. An experienced NoVa nursing home abuse attorney could help you to pursue these claims.
Deciding to Take the Case to Trial
Taking a case to trial is always a major undertaking. This will likely involve the filing of paperwork and answering of questions that may stretch over the period of years. Still, this may be some people's only chance to collect the compensation that they deserve.
The first major decision that plaintiffs need to make is where to file their case. Two types of courts in Virginia hear personal injury cases. The circuit court nearest where the injuries happened can hear all civil cases that demand any amount of money. On the other hand, a local general district court has the jurisdiction to hear civil claims that demand less than $25,000 in damages. More information about which court may hear the claim can be found here.
Beginning the Trial Process
All cases in civil court are initiated when a plaintiff files a formal complaint. There is no specific form that a plaintiff must use to file a complaint but instead, these complaints are often drafted by an attorney. A complaint must name a defendant, identify an established cause of action that the defendant committed against the plaintiff, and provide sufficient factual allegations to back up the claim.
Once this complaint is filed at the courthouse, the plaintiff must also serve it upon the defendant. This is typically done by the sheriff's office. The defendant then may file a response to the complaint outlining their defenses to the case. Once the service is complete and a response is filed the court will schedule an initial hearing to begin the case in court.
What to Expect Prior to Trial
The trial date is only the end product of the case's life in court. Prior to getting to trial, the litigants engage in meaningful discovery (Interrogatories, document production, depositions, etc.), and may try to come to a settlement prior to bringing the case before a jury.
A Virginia nursing home abuse attorney can help individuals to navigate this complex process.
The Nursing Home Abuse Trial Process Can Be Complex
Not all cases make it to trial in Virginia. But when they do, it is essential that plaintiffs work with an attorney who knows the system and can guide individuals through the court. A civil case begins when a plaintiff files a complaint alleging an injury in court but may resolve at anytime prior to having a trial. A knowledgeable nursing home abuse lawyer could help a potential plaintiff investigate the allegation, demand compensation through settlement, and pursue the case in court if settlement fails. Contact an attorney today to learn more.
A Virginia Nursing Home Abuse Attorney is Here to Help
If you suspect your loved one is being abused or neglected in their nursing home, contact a compassionate attorney. A NoVa nursing home abuse lawyer could investigate the case and help you recover compensation.
Lawsuits against nursing homes can be complicated and stressful. If you decide to pursue a lawsuit, consulting with a qualified Virginia nursing home abuse lawyer may be one of the important first steps to take if you suspect abuse or neglect. To learn more about your case, reach out to a dedicated attorney. For a no-cost consultation, call Price Benowitz LLP at (703) 543-9615.