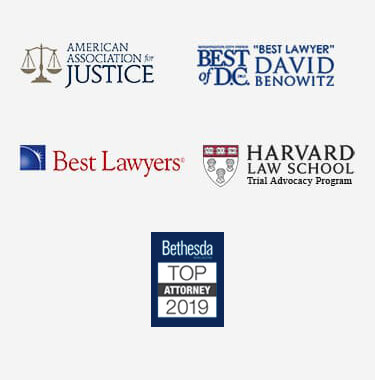 Frederick Pedestrian Accident Lawyer
If a motorist does not yield the right of way to a pedestrian or darts out into an intersection before checking both ways, this can result in a serious and even fatal crash. Pedestrian accidents are far too common in and around Frederick and can leave pedestrians suffering from grave, debilitating injuries. If you have been hit by a negligent motorist and injured, you need to consult with a Frederick pedestrian accident lawyer.
An experienced personal injury attorney could provide the guidance needed to help you navigate the complex legal process. A skilled lawyer could manage your case and be tireless advocate on your behalf so you can focus on your recovery.
Pedestrian Collision Factors
There is a considerable range of factors that could ultimately lead to a pedestrian collision, with some of the most common ones being a driver's failure to yield, improper turning, distracted driving, drunk driving, drugged driving, speeding through an intersection, and disobeying traffic signs. Reckless driving, careless driving, and aggressive driving are also common causes of pedestrian wrecks.
Drivers owe other motorists and pedestrians a legal duty to refrain from operating their vehicle in a way that could create a risk of injury. As such, if a driver is negligent in their duty and a pedestrian is injured as a result, the driver could be ordered to pay the person's civil damages. A diligent Frederick collision attorney could help an injured pedestrian establish liability for their losses and build a solid case for financial recovery.
Deadline to File a Claim for Pedestrian Injury Compensation
The standard deadline to file a pedestrian injury claim for compensation is three years per Maryland Courts and Judicial Proceedings § 5-101. This three-year period goes into effect on the date of the crash. The deadline could be paused or extended in rare cases, such as when the injured pedestrian is a minor child.
Compensation for Injured Pedestrians
Not surprisingly, the long-term damages someone can sustain in a pedestrian crash could be financially, emotionally, and physically devastating. Pedestrian crash injuries can require ongoing medical treatment, surgeries, and in some cases even result in a permanent disability.
A knowledgeable Frederick pedestrian wreck lawyer could help the injured claimant pursue maximum compensation for their economic and non-economic damages. Economic damages are fixed costs such as ambulance bills, hospital expenses, therapy costs, and lost wages. Non-economic damages are more abstract losses, like pain, suffering, scarring, diminished quality of life, and lost future earnings.
Finally, there is a third and separate category of damages called punitive damages. The claimant may recover punitive damages if the judge determines that the driver acted intentionally or displayed wanton negligence.
Schedule a Consultation with a Frederick Pedestrian Accident Attorney
The time following a serious accident can be draining on all counts, from your physical health to your finances. A Frederick pedestrian accident lawyer could help lighten your burden and ease the stress of having to negotiate your claim with the at-fault driver's insurance company on your own.
An attorney would interview eyewitnesses, study the accident report and other evidence collected by law enforcement, order your medical records, and obtain all other available information to support your claim. A lawyer could negotiate for a just settlement on your behalf, or if the case proceeds to litigation, present a compelling claim before the court in pursuit of full and fair compensation. Call today to get started on your claim.