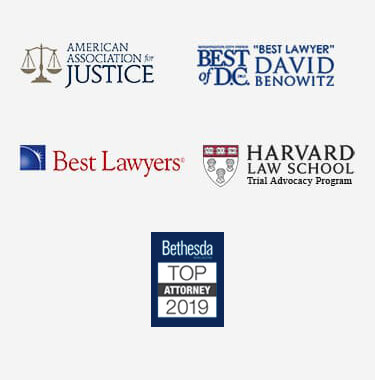 Virginia ERISA Lawyer
While not always labeled as such, lawsuits under the employee retirement income security act (ERISA) have littered the news in recent months, as participants in retirement and other employee benefit plans attempt to show that employers, plan sponsors and other responsible parties violated the ERISA-mandated duty to act in the participants' best interests. 
These lawsuits have brought issues surrounding ERISA duties to the forefront in both the courts and government regulatory agencies. 
Despite this, it can be difficult to establish a claim to recover under ERISA because of ERISA's specific and complicated provisions. An experienced Virginia ERISA lawyer can help evaluate your case to ensure that your rights are protected. Contact a skilled personal injury attorney that could pursue a positive outcome for you.
ERISA Fiduciary Obligations
A Virginia ERISA lawyer can help someone understand the fiduciary duties imposed upon responsible parties who sponsor or manage employee benefit plans that are governed by ERISA.  A fiduciary duty is a heightened standard of liability and imposes upon the fiduciary a duty to act in the best interests of the plan participants.  This duty can manifest in a variety of ways, but essentially means that the responsible party must:
Make prudent decisions in managing the plan's assets,
Manage the plan assets exclusively to provide plan benefits and pay plan expenses,
Diversify plan investments to minimize the risk of major losses,
Avoid conflicts of interest,
Pay only reasonable plan expenses and fees, and
Follow all plan documents that are consistent with ERISA rules.
According to Department of Labor guidance, fiduciary status is determined based on how the individual functions with respect to the plan (rather than upon title itself), but fiduciaries will typically include trustees, investment advisors, and plan administrators if those individuals exercise discretion or control with respect to the plan.
Prohibited Transactions
Specific prohibited transaction rules have been developed to protect the rights of ERISA plan participants.  ERISA fiduciaries are prohibited from engaging in certain transactions with "disqualified parties" (generally, parties related in certain ways to the individual). 
A Virginia ERISA lawyer can help individuals determine whether a fiduciary has violated these rules by (for example) selling property, lending money, extending credit or transferring plan assets to a disqualified party.  These types of transactions can present conflict of interest issues that the government has determined are inappropriate in the fiduciary context.
Right to Take Legal Action
If a plan fiduciary breaches the person's obligations, participants in the plan may be entitled to take legal action to recover losses sustained as a result of that breach.  In many cases, these lawsuits proceed through federal court system as class action lawsuits that require the assistance of a qualified Virginia ERISA lawyer.
In these cases, the rights of all plan participants (who typically will have suffered similar losses) will be tied together in a single case.  While this structure can ease the administrative burdens of trial for the individual participants, class action suits are complex by nature. 
Contacting a Virginia ERISA Attorney
If you believe you have suffered losses as a result of a fiduciary violation with respect to an ERISA-governed plan, contact our experienced Virginia ERISA lawyers today.  We can help guide you through both the complexities of the class action system and ERISA law in general.