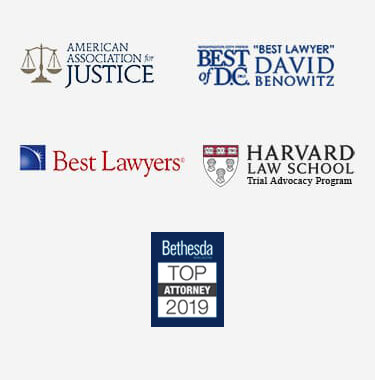 Frederick Boat Accident Lawyer
There are many beautiful lakes and rivers that people living in the area can enjoy. Residents and visitors alike can partake in fishing, boating, and many other recreational activities. Not unlike car crashes, however, boating accidents could cause serious personal injury.
If you or a loved one was injured on a watercraft, it may be best to contact a Frederick boat accident lawyer as soon as possible. You may be able to hold all liable parties responsible for the damages you have sustained. Call our office to discuss your case with a skilled personal injury attorney.
State Regulations Regarding Boating Insurance
Boat owners can purchase liability insurance to protect both their property and help compensate any injured parties in the event of an accident. Unlike car insurance, boat owners are not required to carry coverage by state law. However, some marinas require that owners show proof of insurance coverage in order to dock their boat or other watercraft at their premises.
There may be certain situations in which a person may be required to purchase boating insurance. If a person's boat is being used as collateral for a loan, the owner must have insurance. A watercraft accident attorney could determine whether the person responsible for the accident should have boating insurance.
Determining Negligence in Watercraft Accident Claims in Frederick
Like any other personal injury claim, boat accidents cases are based on the legal theory of negligence. Anyone filing a personal injury claim must prove a third party was responsible for the accident.
In order to prove negligence, the claimant must show that:
A third party owed a duty of care to others
The opposing party failed to behave with a reasonable level of care that a prudent person in the same situation would exhibit, and
This breach of care directly caused the claimant's injuries
If the plaintiff is able to successfully prove liability, they may be entitled to compensation for their losses. An injured person may be able to recover damages such as medical bills, lost wages, and loss of earning capacity.
Potential Negligent Parties
A person operating a boat on a local lake has a duty to keep their passengers and others in the area safe by obeying the law and using caution in high-traffic areas. If the operator were to violate state boating laws and cause an accident, they could be held financially liable for the injured parties' damages. A local attorney with experience handling boat accidents could identify all negligent parties in an injury claim. 
Boating Wrecks Leading to Death
If a person passes away due to a boating accident, their family may be able to file a wrongful death suit against the liable party. Compensation for a wrongful death suit may include losses, such as funeral and burial costs, loss of companionship, and loss of financial support.
Any family member who was dependent on the deceased person may bring a wrongful death suit. A compassionate lawyer could guide families through their wrongful death claim.
Statute of Limitations in Frederick
In Maryland, there is a time limit on how long an injured party can wait to file a claim. This statute of limitations requires plaintiffs to file a personal injury claim within three years of the accident. A diligent attorney could ensure an injured party's claim is filed in a timely manner.
Get in Touch With a Frederick Boat Accident Attorney
If you or a loved one were harmed in a boating accident, you should not hesitate to contact an attorney. A Frederick boat accident attorney may be able to help you seek compensation through a personal injury suit.
Our team could help you analyze the specific circumstances of your cases and deal with the insurance companies. Call today to learn how a legal professional could fight for your rights.