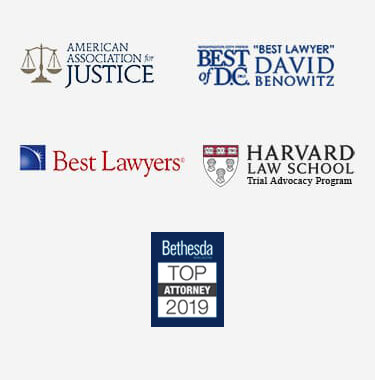 Frederick Truck Accident Lawyer
While motor vehicle accidents often result in serious property and personal damages, truck collisions have an increased potential to result in catastrophic, deadly harm. The massive weight and size of a tractor-trailer compared to the dimensions of a regular car could put motorists in serious peril if a truck driver operates their vehicle recklessly. A Frederick truck accident lawyer could help you fight to recover damages if you have been injured by a professional trucker's negligence.
A personal injury attorney could provide fearless representation at all stages of your case and pursue the maximum settlement available for your losses. If you have been hurt in a truck collision and are unsure where to turn or what to do next, a lawyer could explain your legal options and help you decide how to best move forward.
Common Types of Truck Collisions
The nature of the injuries sustained by drivers and their passengers in a truck collision depends greatly on the point of impact. Common types of truck crashes include head-on accidents, jackknife accidents, rollover wrecks, rear-end collisions, and side-impact accidents. These wrecks could be the result of driver negligence, overweight cargo, distracted driving, poor cargo loading procedures, reckless driving, speeding, and a host of other negligent factors.
A local truck wreck attorney could work diligently to investigate liability in someone's truck crash and determine which party or parties were negligent. One of the distinct aspects of truck crash cases is that there are often multiple negligent parties. For instance, the truck driver could be found negligent for following too closely, but the manufacturer could also be liable if a defective vehicle component also contributed to the wreck. Other parties who might be liable in a truck collision include the owner of the truck, the cargo company, and the truck company.
Regulations Covering Trucks
Federal and state law establishes specific restrictions on truck axle weight and dimensions. In the state of Maryland, single axle trucks cannot exceed 27,000 pounds in weight, and dual axle tractor-trailers are subject to a 52,000-pound weight limit. Trucks may not exceed 13 feet and six inches in height. Excess loads of up to 150,000 pounds are permitted on interstates alone, and each axle can carry an uppermost weight limit of 27,000 pounds.
Recovering Losses After a Truck Crash
Maryland Courts and Judicial Proceedings § 5-101 provides truck accident plaintiffs up to three years from the crash date to pursue compensation to recover their losses. If the person names a government entity as the defendant in the case, the filing window is shortened to one year from the accident date.
A truck wreck lawyer in the Frederick community could help someone recover their losses such as medical bills, lost wages, pain, suffering, disability, and loss of enjoyment of life. If the person's injuries are so severe that they prohibit the victim from working as they did before the accident, they may be entitled to compensation for their future diminished earning capacity. Punitive damages could also be awarded in rare situations.
Schedule Case Evaluation with a Frederick Truck Accident Attorney
A Frederick truck accident lawyer could defend your rights and fight to get you the most compensation possible in your case. If a negligent truck driver or entity is responsible for harming you, an attorney could relentlessly pursue justice on your behalf. Schedule your confidential case evaluation today.