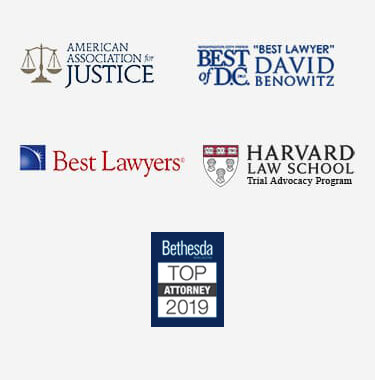 Frederick Slip and Fall Lawyer
When a property owner neglects to remedy a hazard on their property or fails to warn someone of a dangerous condition, they could be liable if that person slips, falls, and suffers injuries. If you require assistance pursuing this type of claim, a Frederick slip and fall lawyer could help you file a case for monetary damages. An experienced personal injury attorney could look into your situation to determine whether the property owner violated their legal duty and is legally liable for your losses.
Slip and Fall Negligence Laws in Frederick
Whether or not a property owner's actions could be considered negligent depends on the duty they owed to the claimant at the time of the incident. A property owner has a legal obligation to make someone that they invite onto the premises aware of any property hazards that might pose risk of an injury. However, if someone is on the property without the owner's permission such as a trespasser, the owner only has an obligation to desist from willfully causing them injury.
A Frederick slip and fall attorney could investigate the details of a victim's claim to pinpoint the nature of the property owner's duty and whether they were derelict in this duty. If a property owner owes someone on their land a duty to fix any dangers violates that duty, and this violation causes a person to suffer harm, the property owner could be liable for their damages.
The laws governing slip and fall claims in Frederick are particularly complicated, which is why the assistance of a skilled attorney is often required. It should also be noted, that if the court determines a claimant was in any way responsible for their own injuries, they are automatically disqualified from compensation.
Common Types of Property Hazards
There are a variety of property hazards that could cause someone to suffer grave and even catastrophic injuries. Icy pavement, cracked and disintegrating pavement, slick floors, potholes in sidewalks, and insufficient lighting in a parking lot are just some of the common hazards that may cause a slip and fall claim. Malfunctioning elevators and escalators are also common property hazards that can lead to serious injuries.
Slip and Fall Injury Compensation
When someone slips and falls in on a wet surface or other property hazard, they could be left facing broken or fractured bones, muscular strain, spinal cord injuries, neck injuries, and other losses. Sometimes, the injuries someone sustains in a slip and fall can be so severe that they result in permanent physical damage.
A person filing a slip and fall injury claim may be eligible for monetary damages such for their lost wages, medical expenses, physical therapy visits, and other economic costs. Non-economic damages may also be available for things such as future lost or diminished income, ongoing medical treatment, pain, suffering, and emotional distress.
Call a Frederick Slip and Fall Attorney Today
If you were involved in a recent slip and fall incident and believe the property owner could have prevented it, it is wise to seek legal counsel as soon as possible. A Frederick slip and fall lawyer could provide an honest and thorough review of your claim.
An attorney could advise whether you might have a meritorious claim for damages and discuss the best next steps for your case. Schedule a consultation with a dedicated lawyer today.