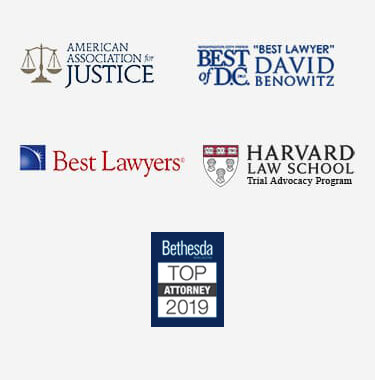 Virginia Pedestrian Accident Attorney
Because pedestrian accidents typically involve a motor vehicle, automobile insurance companies will often try to handle such claims quickly and pay out as little as possible to the injured party. If you or a loved one have been injured in a pedestrian accident, it is important that you contact a Virginia pedestrian accident lawyer in order to discuss your legal rights and your potential for a just recovery.
Virginia Pedestrian Accident Lawyers Can Help
If you or a loved one has been injured in a pedestrian accident, you may be able to receive financial compensation far above that which insurance companies initially offer. A reputable NoVa pedestrian accident lawyer can speak with you in a free consultation to help you learn more about your legal options for seeking just compensation for your immediate injuries as well as future damages.
Pedestrian Accidents in NoVa
According to the National Highway Traffic Safety Administration (NHTSA), approximately 69,000 pedestrians were injured by motor vehicles in the United States in 2011. More than 4,400 others lost their lives in a pedestrian accident that same year, accounting for more than 14 percent of total traffic fatalities for the year. In Virginia alone, 73 pedestrians were fatally injured in traffic accidents, making up nearly 10 percent of the Commonwealth's total 764 traffic fatalities. Sometimes, these accidents can even talk place at a crosswalk, in which case, it is imperative to retain a pedestrian accident attorney in NoVa as soon as possible.
The Broad Scope of Pedestrian Injuries
When a pedestrian is struck by a motor vehicle, even a glancing blow, the physical damage can be serious. A human's frail body composed of soft tissue and bone is no match for the nearly one and a half tons of metal, glass, and rubber which make up the average passenger car. Worse, many of these injuries were preventable had a driver exercised due care in the operation of their vehicle. A Virginia pedestrian accident lawyer can review your case so you can make an informed decision on whether you want to file a claim. The parts of the body most often injured in a vehicle-pedestrian collision are ranked in order below:
Lower extremity
Head/face/neck
Upper extremity
Thorax
Spine
Abdomen
Pelvis
Traumatic Brain and Spinal Cord Injuries
Because of the nature of pedestrian accidents, the scope of injury is often severe if not fatal. The impact of a car can easily cause severe brain and spinal cord trauma which could leave the victim with life-long disabilities.
Traumatic brain injuries (TBI) occur when a foreign object which penetrates the skull or a jarring motion causes a disruption in the brain's normal function. While immediate medical care may help to prevent further damage, the initial injury is often irreversible. A TBI can cause mental, cognitive, and sensory impairment, personality changes, memory loss, and more. TBI injuries are difficult to diagnose and evaluate due to the unique characteristics of the brain, and its often unknown rates of healing or decline.
Similarly, traumatic spinal cord injuries (SCI) occur when the spinal cord is compressed, torn, or impacted in such a way as to hinder the necessary communication between the brain and the sensory system throughout the body. A SCI can result in a loss of mobility, impaired sensory perception, and more.
Severe injuries such as these often require constant medical or rehabilitative care which may rob the victim of his or her independence and overall quality of life. If these injuries were cause by the negligence or carelessness of a driver, you may have grounds for compensation to help with medical bills, loss of income, and other damages. Contact a Virginia pedestrian accident lawyer for a free review of your case.