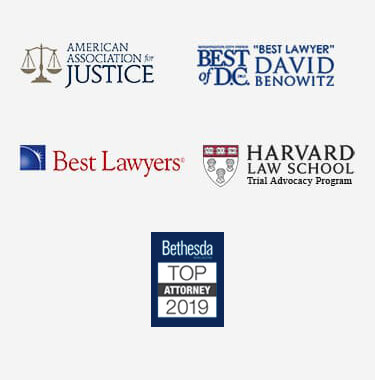 Frederick Motorcycle Accident Lawyer
If you have been injured in a recent motorcycle crash, determining your legal options is an important step in your recovery. When another person is responsible for your motorcycle accident injuries and damages, you may be entitled to financial compensation. A Frederick motorcycle accident lawyer could review your potential case if you were involved in a recent collision with a negligent motorist.
A dedicated personal injury attorney who is fully versed in the laws applicable to these types of cases could communicate with the at-fault driver's insurance company on your behalf and fight for full recovery of your damages.
Frederick Motorcycle Crash Causes and Injuries
Motorcycle crashes can often be attributed to factors such as speeding, negligent driving, texting while driving, failing to yield the right of way, and following too closely. Other leading causes of motorcycle collisions in Frederick include inattentive driving, talking on the phone while driving, drunk driving, fatigued driving, and neglecting to stop at a red light or stop sign.
When a driver fails to use reasonable care to look out for the safety of others on the roadway and hits a motorcyclist, the rider may suffer grave injuries. Maryland motorcyclists are required to wear helmets at all times; however, a helmet may still offer minimal protection against the impact of a much larger motor vehicle. Common motorcycle wreck injuries include paraplegia, quadriplegia, spinal cord injuries, neck injuries, traumatic brain injuries, internal bleeding, organ damage, and amputations.
If a motorcyclist is hit and injured by a negligent driver, a knowledgeable Frederick accident attorney could help them file a civil lawsuit to recuperate their financial, physical, and emotional losses.
Fault Laws in Frederick
Under traditional fault laws, in order to recover compensation, an injured motorcyclist must be able to show that the defendant driver's actions leading to the crash fulfilled the four elements of negligence. These elements are as follows:
The defendant driver had a legal duty to the motorcyclist to drive with reasonable care.
The defendant driver did not uphold their legal duty.
The defendant driver's failure to drive with reasonable care injured the motorcyclist.
The motorcyclist's injuries resulted in damages that can be compensated.
A seasoned motorcycle collision lawyer in Frederick could examine the injured party's prospective claim to determine whether it meets the criteria to file a negligence lawsuit. Maryland law also states that if the injured party contributed to the accident at all, they may be barred from compensation. An attorney could help the injured motorcyclist better understand the negligence laws and offer counsel regarding potential legal options.
Time Restrictions on Filing a Motorcycle Collision Claim
The general deadline to file a motorcycle collision claim, per Maryland Courts and Judicial Proceedings § 5-101, is three years from the date the accident happens. This means that if an injured motorcyclist wishes to file a lawsuit to recover their medical expenses, lost wages, pain, suffering, and other losses, they have three years to do so, or else miss out on compensation altogether.
Get Advice from a Skilled Frederick Motorcycle Accident Attorney
A skilled Frederick motorcycle accident lawyer could help you build a well-constructed claim for compensation that reflects the full extent of your injuries and damages. An attorney would draw upon all available evidence such as police reports, your medical records, witness statements, and other information to launch a compelling case for damages.
Call today to discuss your case and legal options.