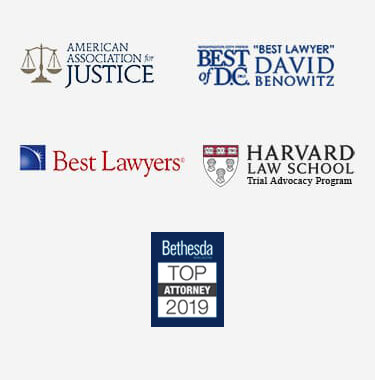 Frederick Car Accident Lawyer
While some car accidents may be little more than a fender bender, resulting in minimal damage or no losses, other crashes can inflict disastrous harm on the parties involved. If you or a loved one have been seriously harmed in a motor vehicle collision, it is important to make sure your legal rights are protected. A Frederick car accident lawyer could evaluate your potential claim and investigate the circumstances of your crash to see who might be liable.
A seasoned personal injury attorney in Frederick with extensive knowledge of the relevant laws in Maryland could advocate on your behalf and help you understand the legal process. The dedicated lawyer could calculate your losses and help you seek compensation for damages.
Leading Causes of Car Crashes in Frederick
Often, auto accidents are the result of one or more driver's negligence. Speeding, drunk driving, aggressive driving, reckless driving, tailgating, and driving under the influence of drugs are all examples of negligent driving behaviors. Other leading causes of serious collisions in Frederick include improper lane changes, driving through red lights or stop signs, and failure to yield the right of way.
If a driver neglects their legal duty to drive with reasonable care and causes an accident, they could be responsible for any damages sustained by the injured person or persons. A knowledgeable Frederick lawyer could review evidence such as traffic camera footage, accident reports, photos of the collisions, and eyewitness statements to identify all responsible parties involved and build a strong car accident claim for damages.
Types of Damages A Claimant Could Recover
Car collisions can cause serious injuries such as head injuries, traumatic brain injuries, spinal cord injuries, paralysis, amputations, muscle injuries, burns, and neck injuries. A skilled auto accident attorney in Frederick could help someone pursue compensation damages, including:
Past and future lost wages
Past and future medical expenses
Scarring
Disfigurement
Disability
Pain and suffering
Psychological anguish
Loss of life enjoyment
A separate category of compensation called punitive damages may also be awarded in certain cases if the judge or jury determines that the conduct of the defendant was so grossly negligent that they should be punished. Punitive damages are intended to discipline wrongdoing while reminding others that they could face similar consequences should they choose to engage in such conduct in the future.
Deadline to File a Claim
Per Maryland Courts and Judicial Proceedings § 5-101, injured claimants have a three-year window from the date the crash happens in which to file a civil lawsuit for damages. If someone is killed in a car crash in Maryland, their family has up to three years from the date of the individual's death to pursue a wrongful death action through the state's civil courts.
It is crucial for someone to understand and comply with the statutory deadline for their car accident case, or else they risk losing out on potential compensation forever. A car wreck lawyer in Frederick could help someone better understand their filing deadline and help them start their case promptly.
Speak with a Frederick Car Accident Attorney As Soon As Possible
The damages resulting from a car accident could have lasting consequences. Those involved in a motor vehicle crash are often left with physical, emotional, and financial hardships. A seasoned attorney could help alleviate some of the stress.
A Frederick car accident lawyer could provide aggressive legal help from the start of your case and work vigilantly to help you seek compensation for damages. Call today to learn more about how an attorney could help your case.