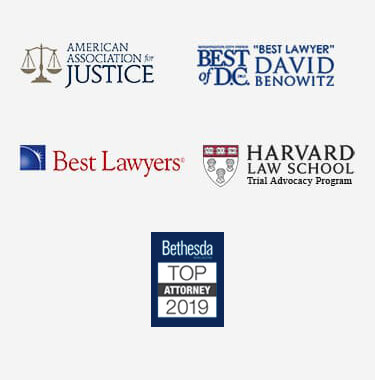 Frederick Medical Malpractice Lawyer
When a healthcare provider is negligent in the care that they provide to patients, the outcomes can be devastating. If you or a loved one has sustained harm due and suspect that a doctor's negligence was to blame, it may be in your best interests to speak with a Frederick medical malpractice lawyer.
It is crucial to understand that not every medical error constitutes negligence and proving these types of claims can be highly complex. A skilled personal injury attorney could review your claim and advise whether you have a basis on which to pursue a malpractice claim for financial damages.
Understanding Medical Malpractice in Frederick
Medical malpractice can happen in a number of ways. Some common examples of potential medical negligence include performing the wrong surgery on a patient, performing surgery on the wrong patient, wrong site surgery, failing to warn a patient of the full risks of a particular surgery, failure to properly monitor a patient, misdiagnosing a patient, or failure to diagnose a patient's condition. There are four elements that form the crux of medical negligence:
Duty -The doctor or other medical provider owed the plaintiff a duty of care.
Breach – The doctor failed in their duty of care.
Cause – Because of the doctor's failure, the plaintiff was injured.
Harm – The plaintiff's injury caused them to endure compensable harm.
All doctors owe their patients a legal duty to uphold the care standard expected of the medical profession. If a doctor fails to act or refrains from acting when a reasonably competent doctor otherwise would have, they may be liable if the patient is harmed and sustains damages.
Not only a physician, but nurses, assistants, and other staff members could be found liable depending on the facts of a particular malpractice claim. Depending on the situation, the hospital or other provider could also be liable.
Types of Medical Malpractice Damages
A knowledgeable Frederick medical malpractice attorney could help an injured patient seek full financial recovery for their damages. Recoverable damages could include lost wages, hospital bills, surgery costs, therapy bills, prescription expenses, physician visits, pain, suffering, and more.
When to File a Medical Malpractice Lawsuit
The deadline to file a medical malpractice suit in Frederick is found under Maryland Courts and Judicial Proceedings § 5-109. The law requires that a medical malpractice lawsuit be brought no later than three years after the date the person learns they are injured or five years from the date of the alleged negligence, whichever is sooner
Since there may be exceptions to the filing deadline, it is best to speak to a seasoned Frederick medical malpractice attorney.
Schedule a Consultation with a Frederick Medical Malpractice Attorney
A Frederick medical malpractice lawyer could provide accomplished legal representation from the start to the finish of your case. An attorney could investigate how your injury happened and identify the negligent party or parties involved.
A Frederick lawyer would work diligently to hold a doctor or other healthcare provider legally liable for their negligent actions and recover maximum payment for your claim. Call today to schedule a consultation.