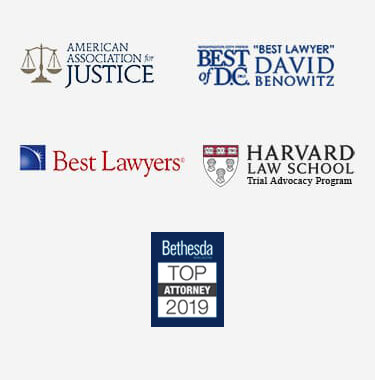 Maryland Swinging Turn Truck Accidents
Swinging turn truck accidents typically occur when large trucks move to the left prior to executing a right turn. Other vehicles that may be in the truck's path as it makes that swing outward in order to make the turn are in danger of being struck by the big rig unless the driver is observant of surrounding traffic and reacts in time. Depending on the truck's speed at the time of impact and due the sheer size of semi-trailer trucks, these types of accidents can have catastrophic consequences for the occupants of smaller vehicles that are crashed into by the truck. If you or your loved ones have been injured in a swinging turn accident, you may want to consider contacting an experienced Maryland swinging turn truck accident attorney to decide if you have a viable personal injury claim.
Other vehicles in the path of the truck can be sideswiped or even crushed and the results can be severe due to the tremendous disparity between the size and weight of the vehicles involved. Truckers must be sure to exercise a high degree of caution and care when making any turn. Their ability to see other smaller vehicles, either in traffic or parked on the street, can be limited due to the many blind spots that the huge vehicles have. However, since commercial trucks usually have deliveries to make and schedules to keep, and might not be in an area conducive to easily executing a swinging turn, sometimes expediency outweighs safety. All of this must be determined and researched after a truck accident to determine whether the truck driver is liable for the damages caused by the collision.
Driver Negligence in Swinging Turn Accidents
There are ways for truckers to execute right turns more safely. Moving to the right lane as it approaches an intersection before swinging out to make the turn, which discourages other vehicles from passing on the right and getting hit, and taking a little extra time to allow all vehicles in the path of the truck to clear an intersection can often mean the difference between a safe turn and an disastrous accident. There are a variety of reasons that may explain why a trucker negligently performed a swinging turn, including:
Driving under the influence
Poor driver training
Driver fatigue
Distracted driving
Overloaded trailers, which makes it harder to safely steer
Failing to ensure that brake lights and signals are working properly
Failing to properly signal the turn
Failing to stop and wait for passing traffic
Failure to account for vehicles in the path of the turn
If you or someone you love has been injured in an accident involving a truck that made a swinging turn and did not take the proper precautions, you may have grounds to seek compensation for the damages sustained in the collision.
Personal Injury and Swinging Turn Truck Accidents
In addition to the actual driver of the truck that caused the accident, you may also have a potential claim against the truck driver's employer or the company that owns the truck. Trucking companies are responsible for properly training and supervising their drivers. If they fail in that duty, the company could be held liable for the driver's negligence. Did the company properly train their drivers? Did they consistently test them for drug and/or alcohol abuse? Was the company diligent in monitoring driver compliance with federal requirements? A thorough investigation of the accident and the conditions leading up to it can be conducted in order to determine if these or any other factors contributed to the driver's inability to safely execute a wide turn, thus causing your injuries.
Because insurance companies routinely try to deny company and driver liability, it is vital that anyone who has been injured in a big rig accident retain exceptional legal representation to help them pursue a personal injury claim. After a collision, powerful trucking insurance companies usually attempt to place the blame for the accident on the injured victim or offer a low-ball settlement in order to make the problem go away without fully compensating the victim for their hardship. Individuals who are harmed in motor vehicle collisions may sustain physical and emotional pain, property damage, and financial strain due to medical bills and time away from work. That is why accident victims should consult with attorneys who represent their interests if they hope to win fair compensation for their damages.
Contact a Truck Accident Lawyer in Maryland
If you have been involved in a Maryland swinging turn truck accident, or a motor vehicle crash of any kind, the skilled attorneys at Price Benowitz LLP can help you to develop a plan for pursuing a claim based on your circumstances and needs. Contact our law office today to schedule a free case evaluation and to discuss the potential success of your claim.