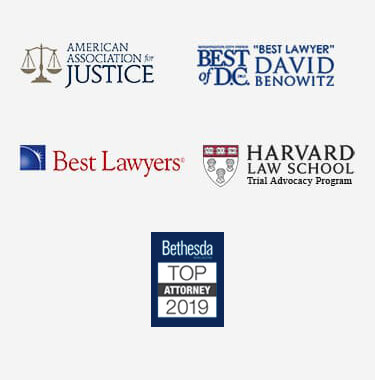 Maryland Squeeze Play and Wide Turn Truck Accidents
Unlike other cars, 18-wheeler and other large trucks need more space to make wide turns than compact cars. As an example, when making a right turn, a large truck must first swing to the left in order to gain enough clearance before executing a safe turn to the right. This creates problems for other drivers when such wide right turns are executed since that extra space that opens up between the right side of the truck and the curb creates an opening that some drivers might take as an opportunity to pass the truck on the right. This places the passing vehicle in the truck's temporary blind spot, which is slightly towards the rear of the truck and outside of its passenger-side mirror. Unseen by the truck driver, the motorist may discover this mistake too late and get squeezed between the truck and the curb. This sandwiching action is known as a "squeeze play." If you have been injured in a truck accident, it may be useful to contact a personal injury attorney who has experience handling Maryland squeeze play/wide turn truck accidents.
Injuries in Squeeze Play & Wide Turn Accidents
A large truck's extreme weight can create a dangerous situation for a trapped driver. When a smaller vehicle, motorcycle, or pedestrian ends up getting squeezed between the truck and the curb, serious injuries can occur. Even at low speeds, the impact can be deadly. Common injuries caused by squeeze play and wide turn accidents include:
Broken bones
Damage to internal organs
Traumatic brain injury
Severed limbs
Neck or spinal cord damage and paralysis
These injuries can result in permanent disfigurement, disability, and in some cases even death. When truck drivers are negligent regarding the operation of their vehicle, the driver as well as the company they are employed by could be liable for the injuries caused by the accident and may be forced to compensate the plaintiffs for any damages sustained. That includes property damage, medical care, lost wages, and other appropriate damages arising from the accident.
Liability in Squeeze Play & Wide Turn Truck Accidents
If the driver failed to check surrounding traffic and other conditions before making attempting to maneuver their truck around the turn, they may be found to be at fault for the wreck. For example, before swinging to the left in order to make a right-hand turn at an intersection, if the driver does not check to see if there is another vehicle to their right, then the squeeze play maneuver might cause an accident. A quick but thorough check by the driver can serve to reveal vulnerable vehicles that may be coming out of a blind spot. Another way for a trucker to make certain that no one will try and pass on the right as they pull away from the curb is to attempt to straddle both inside lanes or feint to the right before pulling away from the curb to execute the turn.
Truck drivers must go through very extensive training, testing, and retesting in order to earn and keep their commercial driver's license (CDL). They must be aware of the safe distances they need to maintain at any time when executing any maneuver. Swinging too far to one side or failing to check a blind spot are both careless errors associated with improper wide turns. Since these drivers operate vehicles that can cause massive damage, and must frequently re-qualify for their license, truck drivers have a high duty of care in terms of protecting nearby vehicles and their occupants on the road from being harmed by their large truck.
Truck Accidents and Personal Injury
When truckers cause accidents due to their own driving mistakes, it is known as negligence, which is the foundation of personal injury cases. When a wide turn or squeeze play truck accident seriously injures drivers or passengers of other vehicles, the driver and any other at-fault party should be held accountable for their negligent actions. A skilled truck accident lawyer can guide you through the often complicated and stressful process of filing a personal injury claim. Investigating the cause of the accident as well as identifying who exactly is responsible is a task best left to an experienced attorney so that you and your loved ones can focus on recovering from injuries sustained in the collision. The attorneys at our firm have extensive experience pursuing personal injury claims on behalf of clients who have been injured in a wide variety of accidents. Contact our law office today to schedule a free consultation.